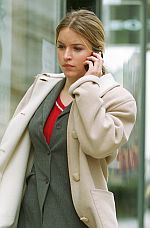 Earlier, the mobile users in U.S. had to buy new handsets when switching barriers since many wireless operators locked the cellphones so that the subscribers can't use the same phone in another network. Moreover, if any user tried to unlock his/her cellphone, he/she was threatened with prosecution for breaking copyright law. Now, the Library of Congress has exempted the cellphone users from the US DMCA legislation that will enable the users to break software locks on their legally purchased handsets in order to use them with contending carriers.
Beginning November 27, the cellphone users will be able to break the lock and use it with another carrier for a period of three years. Library of congress approved six exemptions including the one that will allow the film professors copy snippets from DVDs for educational compilations. Referring to these exemptions, Fred von Lohmann, an attorney with the civil-liberties group Electronic Frontier Foundation said:
I am very encouraged by the fact that the Copyright Office is willing to recognize exemptions for archivists, cell phone recyclers and computer security experts. Frankly I'm surprised and pleased they were granted.
Copyright Office announced the exemption for the cellphone users sensing the fact that the customers were not able to make full use of their legally purchased handsets. Earlier, the customers couldn't break the locks as it was held as a violation of Copyright law. Well, unlocking of handsets has been widely accepted in many places all over the world but this practice didn't prevail in U.S. before these new exemptions were approved by Copyright Office.
Via: AOL news