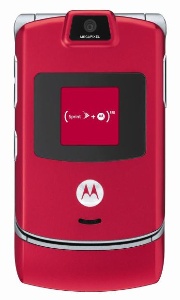 This holiday season you can get silver or a fire red MOTORAZR V3m slim phone courtesy Alltel Wireless. The company announced that consumers can purchase the silver MOTO for $79.99 or a fire red version for $99.99 and get a MOTO free.
These phones will come with a 2-year service agreement on phones. These phones are also available to new customers after a $50 mail-in rebate.
These slim phones have an additional 1GB memory card and features 1.3 megapixel cameras. You will be able to share your videos and photos via Alltel Axcess picture and video messaging service. The phones are also compatible to Bluetooth.
The customers will also be able to access TV at the relative speeds of 400 to 700kbps through Axcess service.
Via: Mobiletechnews