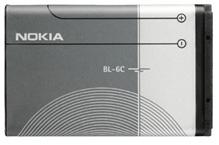 It is very painful when you notice that you are stuck somewhere with no juice in your cell phone battery.
This problem can be overcome by making a conservative use of your battery to last long.
Here are some useful tips that will help your battery to keep your cell phone working for more time.
Always make sure that the Bluetooth of your cell is turned off when not in use. The application utilizes a lot of juice from your battery. All the sound and vibration alerts should be disabled. Adjust the brightness of your screen to minimum standard that is visible to you easily. No need to run any application that is not in use. Avoid playing games when you are traveling to save more power. If the phone is not in use turn it off .
Try all these tips. You will see the battery standby time enhanced largely.
Via: nokiae50