Introduction
After a long interval of dormancy, Nokia is back to claim its share of the phone market. The Finnish phone maker is set to lead the smartphone market with the release of 4 high-end Android-running devices. But its most amazing release will be a low-end revamp of Nokia's most famous phone ever, the Nokia 3310. Here is all you need to know about the revamped Nokia 3310.
Build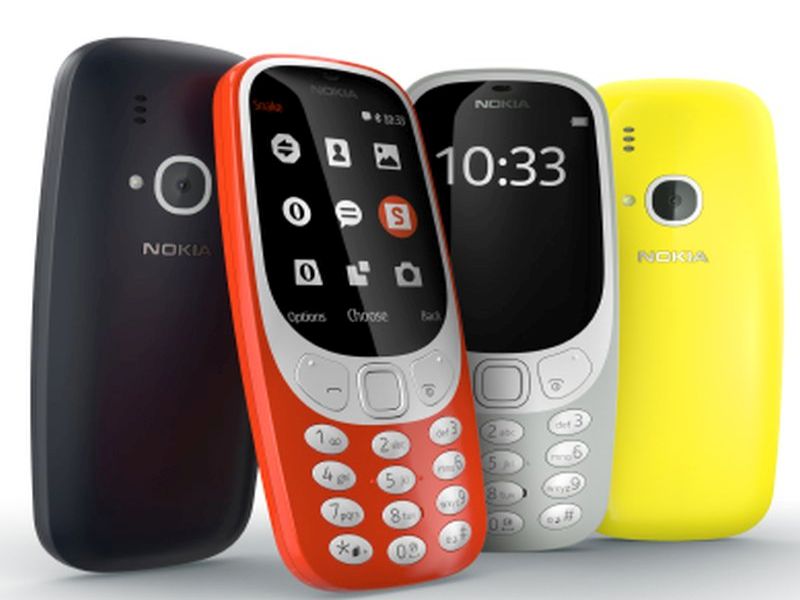 It was Nokia 3310 that started the domination of phone market by Nokia. The device is considered as one of the elegant phones of its time. Feeling the model to be lucky, Nokia has decided to revamp the classic phone for a 2017 release. Build around the same form factor as that of the original model, Nokia 3310 features more readability in sunlight than its predecessor. With a dimensional configuration of 4.55×2.01×0.50 inch, the device tries to preserve the aesthetic value of the original Nokia 3310. The beautiful push buttons are round on the edges making them both great to use and to look at.
Display
Nokia 3310 features a 2.4-inch TFT display with 240×320 resolution. The device, at 167ppi projects every visual detail. Though the display is not something very impressive, it's much better than what the original Nokia 3310 The screen is coated with a polarized layer that significantly improves visibility in bright sunlight.
Storage
Being a low-end phone, Nokia 3310 has a mere 16MB onboard storage, just enough for storing contacts and messages. But you can add more storage space to the device for storing multimedia via a dedicated MicroSD card. Nokia 3310 Memory slot is able to support micro SD cards up to 32GB.
Camera

Nokia 3310 is a 2G phone, which means no front camera is available for taking selfies. But, it comes with a 2MP primary shooter which is more than enough to capture pics with average details. The camera also provides a LED flash for capturing low-light photos.
Other Features
You can use 2G connectivity to access the Internet via an inbuilt browser in Nokia 3310. Also, the device has a classic audio/video player that lets you tune into your favorite music and videos anytime, anywhere. For sharing data with other devices, Nokia 3310 makes use of Bluetooth v3.0. It features a microUSB v2.0 port to connect it with desktop and laptops for organizing purposes.
Battery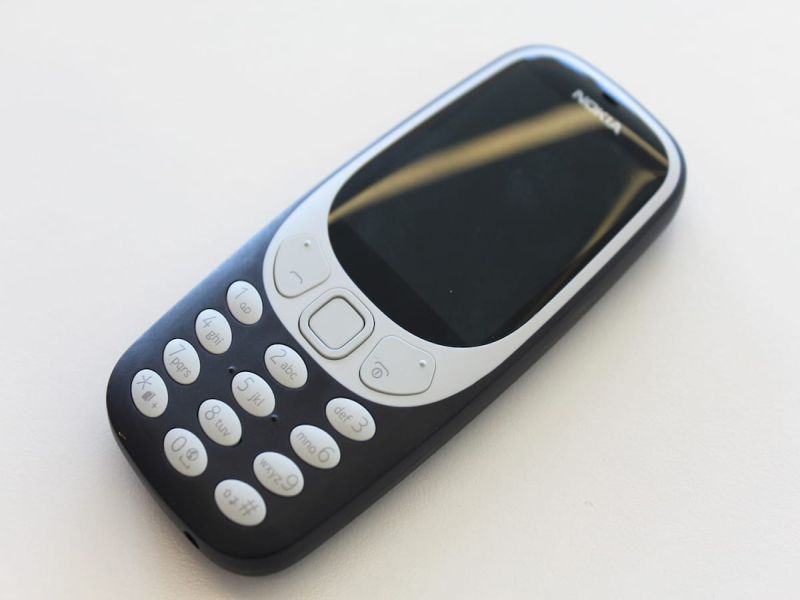 Powered by a 1,200mAh Li-ion battery, Nokia 3310 (single SIM variant) is capable of spending 744hours i.e. 31 days on a single full charge. The battery is enough to provide a 51-hour music play and 22-hour talk-time on a single full charge.
Variants
The Finnish phone maker has announced 2 separate variants of the device based on the connectivity options and 4 color variants. The only difference between the connectivity-based variants is the number of SIM slots. While one variant will be only a single-SIM device, the other variant will have enough room to accommodate 2 Sims. As far as the color variants are concerned, both connectivity variants will be available in 4 distinct colors – dark blue, gray, warm red, and yellow.
Price
On the official website, Nokia 3310 is billed at 49 Euros. The price will vary a little more or less depending on the region where Nokia 3310 will be released. This means that Nokia 3310 in the US will cost a bit different from what it costs in the southeastern Asian nation.
Summary
So, are you ready for Nokia 3310? The release is expected to enhance the Finnish phone maker's entry into the phone market.