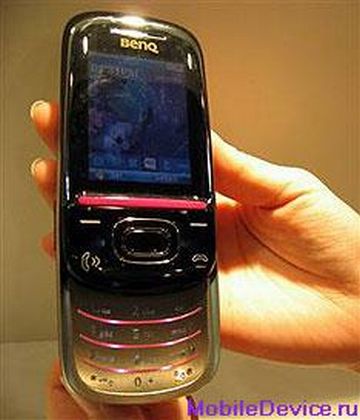 BenQ has selected NXP Semiconductors' smart card and Near Field Communication (NFC) chip solutions for its forth coming mobile phone T80. BenQ will release NFC enabled mobile phones by the end of this year. The company will demonstrate the BenQ T80 at IFA 2007 in Berlin.

The BenQ T80 is equipped with the NXP PN532 NFC chip and it is also featured with new middleware from NXP. BenQ T80 is the first mobile handset, which stores NFC applications in the Secure Digital Memory card. The new middleware interconnects NFC devices and seamlessly provide interoperability with the existing contact less infrastructure.
The microSD will allow users to use their mobile phone as wallet, transport ticketing. The device is embedded with secure NXP SmartMX chip, which provides security systems to users. In addition the middleware also offers device detection, registration and notification. The BenQ uses the NXP PN532 chip with the latest NFC Forum specifications, including:
1) NFC Forum Reference Implementation (FRI)
2) NFC reader/writer path
3) NFC Forum Tag Types
4) Data Exchange format
The device offers variety of applications for service providers on a single integrated device. Users would be able to remove and reuse the microSD card, whenever they are using other NFC enabled mobile phones.
Image Credit: Mobile Device
Via: More RFID