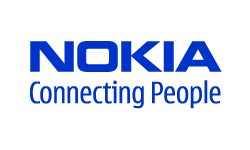 Nokia has just stepped into the world of 'web music store'. With the new option, Nokia users would widen their gaming as well as multimedia possibilities. Nokia researchers are now unstoppable as far as cellphone manufacturing and R&D is concerned; with the advent of latest groundbreaking technologies, our cellphones would certainly be more than just a wireless gizmo.

Tapio Hedman, head of marketing for Nokia's multimedia unit, opined, 'We are trying to make the cake bigger for everyone: our piece grows, but also operators will benefit through data revenues.'
After getting a strong hold in the share market, Nokia is slowly emerging as a global mobile manufacturer. With Sony Ericsson and Motorola going great guns in the west, Nokia has done laurels for it in the Southeast.
Shaun Collins, managing director at research firm CCS Insight told media, 'Some operators in Europe will not like this at all.'
Nokia Chief Executive Olli-Pekka Kallasvuo also put forward their vision that incorporates the development and research of their touch screen phones due in Q4 next year. Surely, Apple's iPhone has been an inspiration behind this astounding idea. Nokia touch screen phones would run on the 'S60 software platforms' that have already gained worldwide acceptance for themselves. Share market at Helsinki saw some breathtaking statistical shoot-up for Nokia at 23.31 euros, which is in fact 4.6 percent higher than the stats experienced in April 2002!
Nokia plans to exhibit their wrap mapping services very soon thus reaching out for maximum amount of customer satisfaction in regards to gaming and multimedia specs. Way to go Nokia!
Image: Gamestar
Via: Reuters