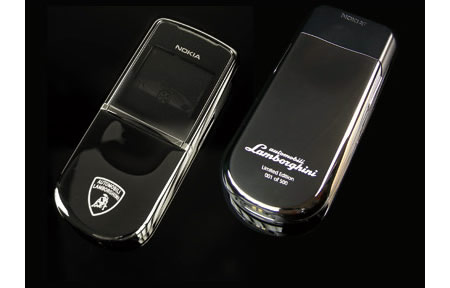 There seems to be dearth in imagination of the limited edition phones and everybody seems to keen on giving Nokia 8800 Sirocco a makeover.
Latest to come is its Lamborghini edition complete with logo etched out with laser and Lamborghini logos, wallpapers and ringtones.
It has a TFT display which has the capability to display 62,144 colors with a 2 mega pixel camera and 120MB internal memory. It comes coated with scratch-resistant coating of sapphire.
Only 500 will be made and that also only for the Lamborghini customers.
So guys eat your heart out if you do not own the car.
Via: Newlaunches