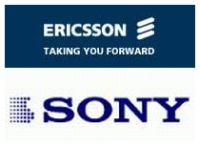 The Sony and Ericsson have decided to target the emerging mobile TV market and the will also foray in to Broadband TV business. The duo's mobile phone business has already earned a name for itself.
Both the companies are predicting that by 2008 about 1/3rd of the world's current users will be viewing the TV content on their phones so they are guessing that the market is huge and a profitable venture for the duo.
The Associated press is also reporting that both Sony and Ericsson are trying to find out a way in which the clips from TV could directly be send to the handset.
They are also planning a possible venture in to Broadband TV also.
Ericsson's director, Per Nordlof, said,
"Broadband TV will be an important factor. Most telecom operators realize they will have to offer TV in order not to lose customers."
Ericsson also announced its deal with the Proximus, a Belgian phone operator to provide solutions for mobile TV broadcast.
They are not the first who are trying to grab this emerging mobile TV market but Qualcomm and others are also thinking on the same lines.
Via: Engadget