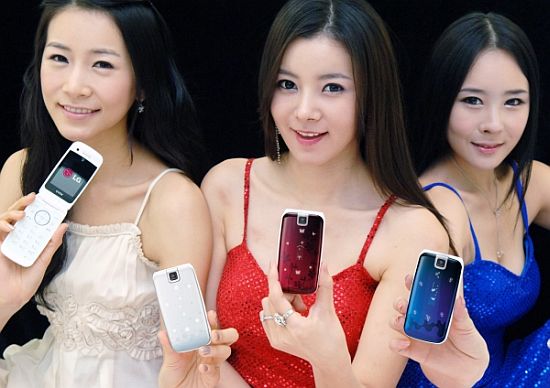 Target Customers: The fairer sex.
The LG-SH490 (aka Make-up Phone) is the latest phone, for all you gals out there, from the house of LG Electronics. Available in Smoky Red, Deep Blue and Pearl White case designs, the Make-Up Phone allows users to create 18 different emoticons on the front panel with the LED animation lighting. But, what all of this has to do with the naming of the phone? From the name, I expected it to feature at least a mirror screen!
Technical Specifications: A 2.4" QVGA screen with a secondary external 1.1" display, a 3-megapixel camera module, Bluetooth, PMP features, electronic dictionary and 512MB of internal memory.
Pricing & Availability: The LG Make-up Phone might be available in the Korean market via SK Telecom for around 500,000(KRW).
Via: Aving