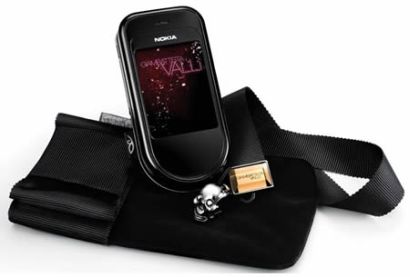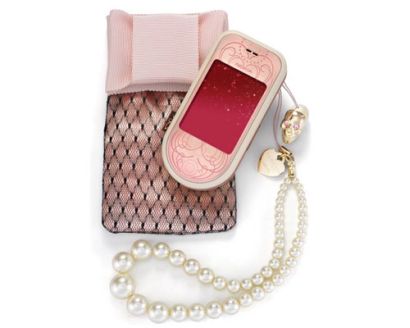 The Nokia 7373 was gorgeous to begin with. Now that Valli has added slinky extras like his icon pearl necklace as a strap on the powder pink handset, and a crystal strap and miniature black skull on the glossy dark blower, it's achieved haute-couture status.
"I was intrigued by the inspiration to define the mobile phone as a fashion accessory," says the design guru. "Like a dress, shoes and jewelry, the Nokia 7373 Special Edition phones follow the theme of my collection and I immediately imagined them as silhouettes dressed in my work.
The Nokia 7373 Special Edition will be unveiled at Paris Fashion Week in powder pink and black chrome. Its dreamy body' comes pre-loaded with behind-the-scenes video footage of Valli, as well as designer wallpapers, graphics , think I should have one for myself soon.
Via: Newlaunches