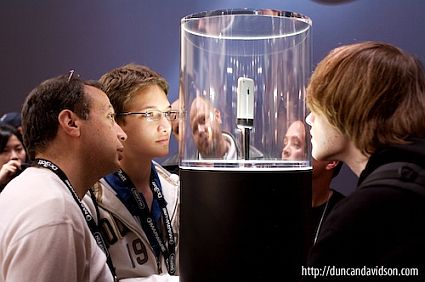 Rumors are coming that Cingular will be able to boast of exclusive iPhone for a very short period of two weeks.
I don't know about you but I am not ready to believe this for even a fraction of a second.
The rumor has come into being after a T-mobile employee has commented that they will get the rights to use iPhone after two weeks of Cingular's exclusive debut of the iPhone.
If this is true (which I think can never happen), then what about all the customers who are about to change their carriers just to hold Apple's iPhone in their hand…?
Via: ubergizmo