Apple is on the verge of releasing its latest flagship iPhone 8 in September, which is considered to be a revolutionary change in the iPhone line. However, it seems the company has already made plans for iPhone 9 and rumors are already beginning to enter into the market with many speculating that it will offer more exclusive features than iPhone 8. If the rumors are to be believed, the new iPhone will feature battery developed by LG and is likely to come in two different versions with 5.28 inch and 6.46 inch respectively. This tells us that iPhone  9 will at least be bigger in size than its predecessor. Obviously, these are only rumors unless the company itself announce the product and its feature, which is not going to be soon, especially when iPhone 8 is about to release next month.
Let's talk about design. iPhone 9 is speculated to feature an OLED display developed by Samsung and may come with a transparent and sleek design. Unlike previous iPhones that were way fragile, the new iPhone 9 will come in much harder exterior design to tackle a great impact and to prevent the device from damage.
When it comes to battery, which is also developed by LG, the phone is stated to have the most development in the area by introducing an L-shaped battery. According to the rumors, it will have a larger battery life and will meets the ever increasing hunger of users for better performance all day.  This is the first time Apple has changed their battery shape from rectangle in order to provide higher battery usage. The L shaped battery will help the makers optimize more internal space. It is an extraordinary feat achieved by Apple using electronic component integration technology. LG has invested millions of dollars in manufacturing batteries and this time it seems they will become a full fledged sellers for Apple in 2018.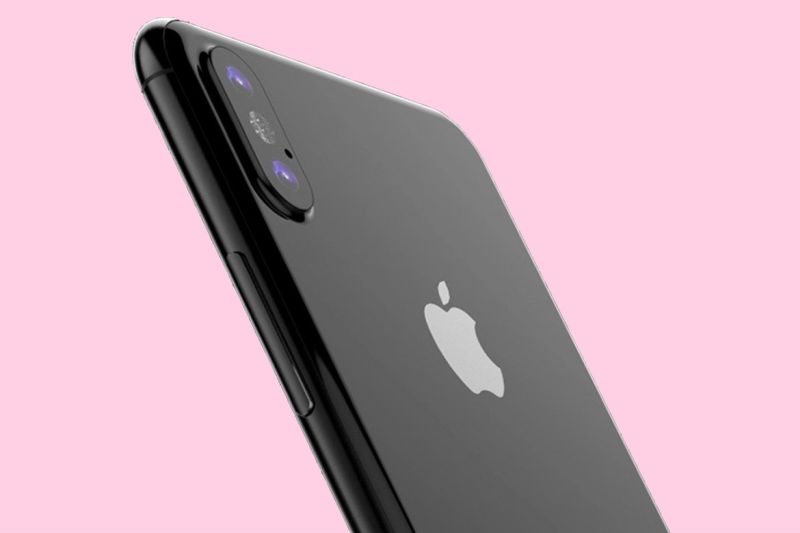 Apart from this, other features of the next generation phone are also expected to improve upon the earlier version. This includes better camera, higher RAM and processor than its predecessor. The camera is supposed to come up with anti recording patent with super resolution pictures. It is expected to feature interchangeable and expensive camera lenses. It may also comprise the light splitter feature which is only available in high end video cameras that converts the received light into 3 image sensors – red, green blue. As for the screen, iPhone 9 may feature 3D touch, night shift, sapphire screens, which tells the user about any possible cracks on the screen before it gets any worse.
The technical aspect of the phone will also receive a magnificent evolution, however, it is too early to think or believe anything. As per the rumors, Apple will design the GPU of iPhone 9 themselve and won't take the help of others. Furthermore, the new phone is supposed to be tested for 5G technology, if all goes well. They may use multi path environments between base station transmitters and receivers with 28GHz and 39GHz, which is enough to 5G. Other major improvements in the upcoming rumored Apple device are augmented reality and VR, which marks the entrance of Apple in the virtual reality field. The iPhone 9 will use holograms and headset to allow the user to experience virtual world, which is a truly spectacular update for iPhone.
These are all the rumors regarding iPhone 9 which, if the reports are to be believed, will release somewhere around 2018-2020.