Apples most expensive iPhones yet, the iPhone is a great source of pride for the owner. It comes across as a representation of status and wealth and you might not want to ruin it with a poor phone cover. The phone of the highest price deserves the absolute best; something as extraordinary as the phone itself. So we bring to you a list of some of the best of designer case many of which are more expensive than the phone. The most expensive iPhone cases are as follows:
The list of most expensive iPhone cases:
1.     The line of cases by Gray's Alter Ego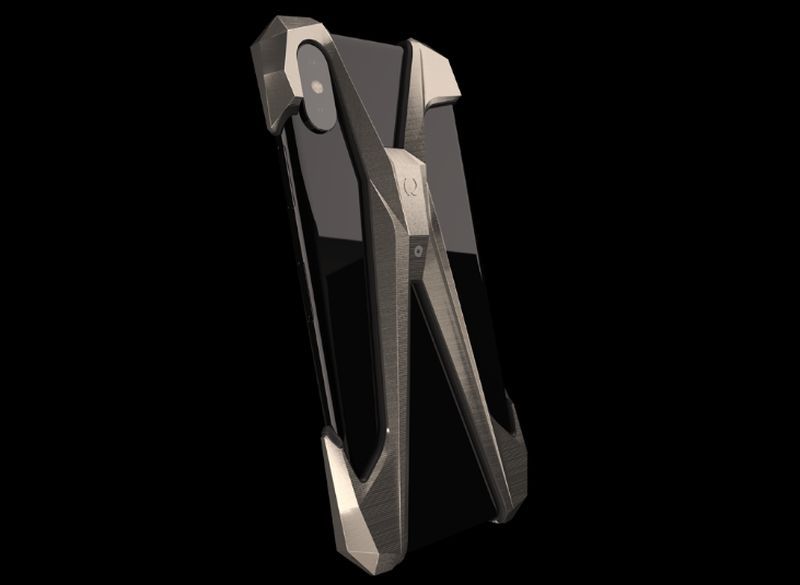 Image Source : cdn.shopify.com
These cases are available in many varieties and provides some exotic options for the buyer. Available in gold, Aurora and Stealth these cases start from a range of $1457. Aerospace grade titanium forms the making material of these cases. The design on these cases has been kept at a bare minimum and a X- shape adorns the back of the phone. It is also equipped with protective covers which protect each corner from drops.
2.     Aurora version of Alter Ego Case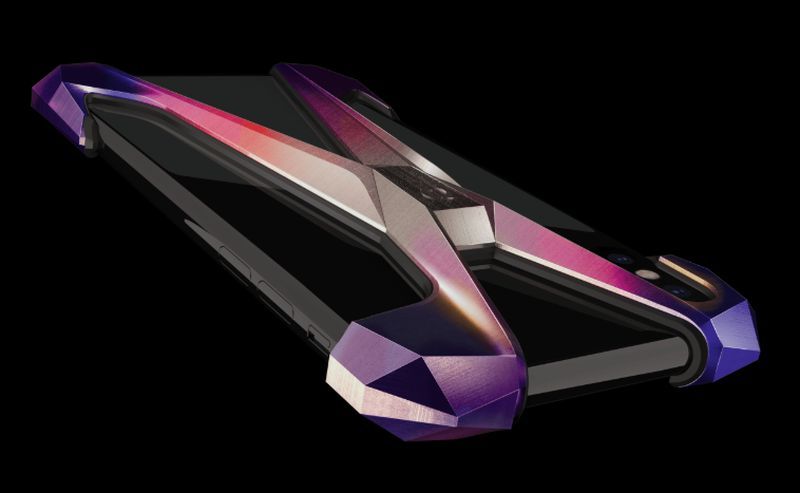 Image Source : cdn.shopify.com
This variant is priced at an expensive $2763 for XS version of the phone and at $3000 for the XS Max. The colourful glamorous finish of this case is courtesy the usage of hand-torched titanium. Each piece of this variant is a display of an unique variety of colours. This designer case would be available at the Gray website and you should hurry as only there are only 100 pieces of Gold Alter Ego cases on sale and 500 pieces of the Stealth edition.
3.     Cases by Gresso
Image Source : cdn.luxatic.com
They are famous for their high end titanium built sunglasses and iPhone cases are their latest creation. For iPhoneXS and XS max they have come up with some of the most expensive iPhone cases. The interior covers of these cases are made from highly resistant and flexible TPU which help in protecting the phone. The outer layer is composed of grade-5 Titanium which adds to its immense strength and makes the products durable.  You can get your hands on all this for $595.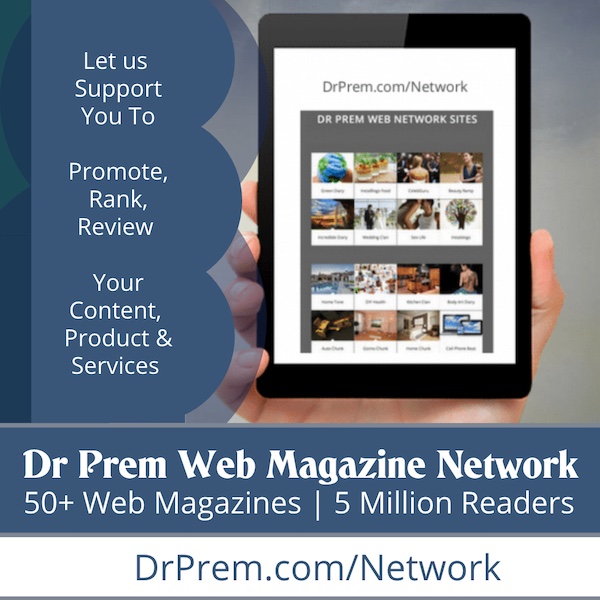 4.     Hadoro's iPhone cases that are more expensive than the phone
Image Source : product-images.barneys.com
What makes the covers made by Hadoro so pricey is the fact that exotic animal skin is what forms the raw material for building these. Stingray to lizard and python to alligators, all kinds of animals feature in their phone cover's list of animals. The costliest of all items at their disposal would provide a pocket pinch of 890 Euro and it is made of alligator skin, known as the Alligator Folio case.
5.     The Louis Vuitton collection
Image Source : luxurylaunches.com
Known as reputed producers of many luxury items, Louis Vuitton is also an expert in the art of making expensive iphone covers. One of their most famously worked cases represent the classic trunks of the company and is one of their most sold items. However there is a minor hitch. This version has no model yet for the iPhone XS Max. You may however expect one soon. This designer case is priced at an exorbitant $1320.
6.     Dolce & Gabbana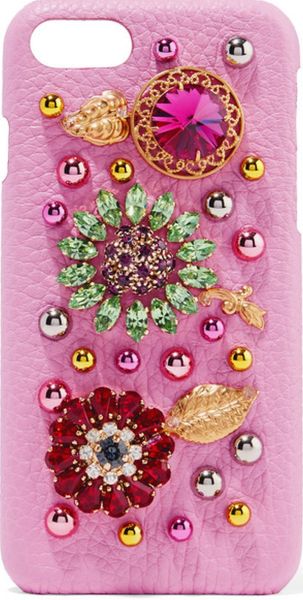 Image Source : cache.net-a-porter.com
This famous and reputed luxury fashion house has also left its mark in the making of beautiful and exotic iPhone cases. Featuring among the most expensive iPhone cases, the best it offers is a leather phone case alongside green rabbit fur bracelet. This product can be yours for a price of $795. The plain logo variant of this comes a little cheaper at $675.
7.     Brikk and Caviar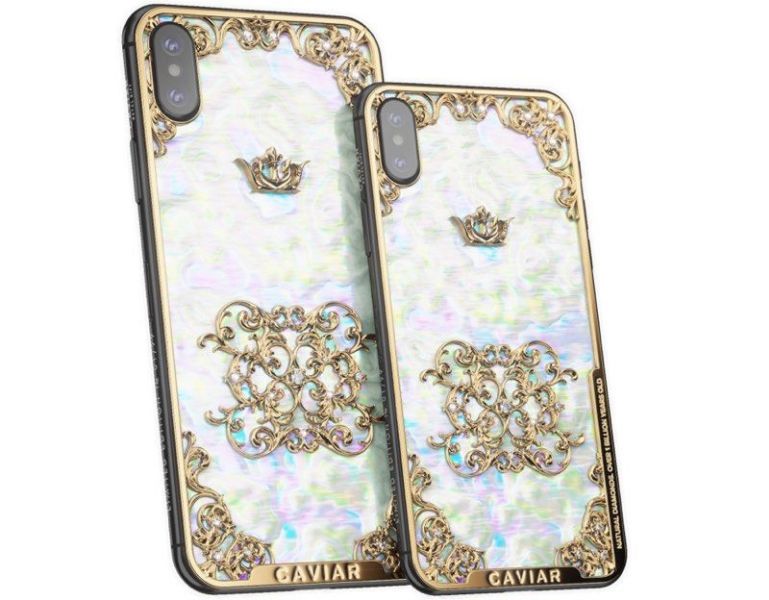 Image Source : cdn.macrumors.com
They have provided the iPhone users with exotic covers for iPhone XS and XS Max and have done well at their job. For these the casings are replaced by some high end materials. For example their designer case that is studded with pearls and diamonds and is plated in gold comes at a price of $5420. The options they provide are of a wide range from diamonds or carbon bodied to the skin of exotic animals like alligators and snakes.
8.     The wonder of Gold Genie company
Image Source : cdn.luxatic.com
They are experts in encasing the iPhone X model in platinum, rose gold or 24 karat gold. They are naturally one of the most expensive iPhone cases and for good reason. They provide you certification to their authenticity of work and also provides the customer with a display box made of cherry oak.
9.     Dragon & Spider's diamond casing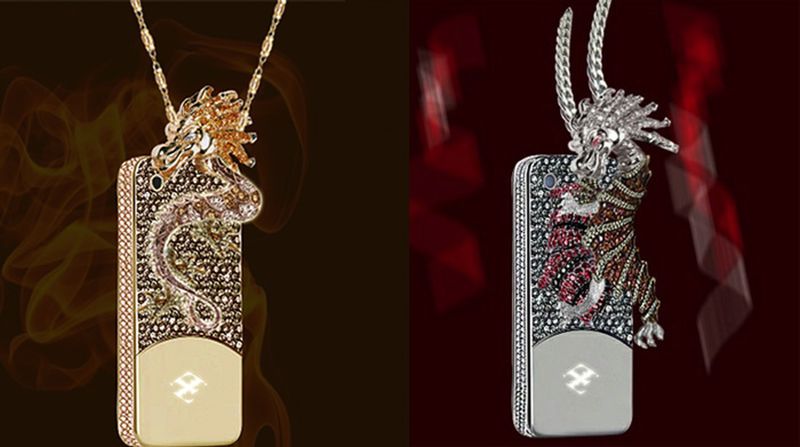 Image Source : mobilefun.co.uk
We end the list with the most expensive case available for you made by this company. They take two months in the making of the product and use 6000 diamonds and a gold engraved logo at the back. This absolute treat is priced at $2.7 million.
Final words:
If you have the money to spare you can definitely get your hands on such cases. They would enhance the magnitude of your phone by leaps and bounds.