Google allowed Zynga to zombify the bugdroid in front of Building 44 to celebrate success of their latest games, ZombieSmash. ZombieSmash was initially released on iOS, but today it was released on Google Play store for Android phones.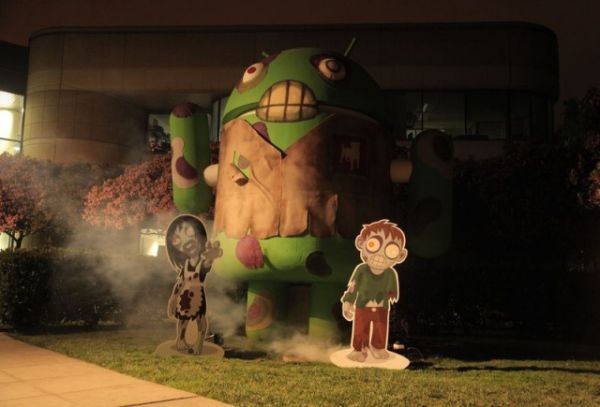 ZombieSmash is a tower defense strategy game, where you defend a castle. Your task is simple, to smash out those attacking zombies to save the world. The game has eight different languages and four different play modes, namely: Campaign mode, Endless Siege mode, Sandbox mode and Bonus nights.
In campaign mode, you have to survive for 31 days of zombie attacks. Then again, a 30 nights of nowhere campaign. Endless Siege mode gives you an opportunity to play endlessly, as long as you can hold against the enemies. Sandbox mode lets you kill those brain eating zombies without any harm or danger. Bonus Nights lets you use your creativity and brain to kill zombies in new ways.
The game comes with wallpaper and this game is optimized to be played on Android Tablets and mobile phones. If you really like zombie games, then this is the one for you. This game can be downloaded from Google Play store for a price of $0.99 (Rs. 51.98).
Via: CultOfAndroid