The new generation of tech savvy smartphone users is demanding compact design yet a huge screen packed with dense pixels for vibrant image quality. To comply with their wishes the big tech manufacturers have come up with Phablets, which are giant sized phones with ultra modern features. The Phablets are bigger than average smartphones yet smaller than the 10 inch tall tablets. User dissatisfaction on using the big and pricey tablets is another reason why phablets are now in vogue. Recently ZTE and Doogee, both have launched two amazing phablets which have unbeatable features and attractive design. Let's find out what do they have to offer.
ZTE has packed a punch with its new Axon Phablet
ZTE is a Chinese cell phone manufacturer which is now trying to make a place in the global, especially US market. ZTE smartphones are yet to be craved in the US, but with the launch of its new Axon Elite 4G Phablet the scenario is about to change soon. The sleek and powerful design of ZTE Axon catches the eyes of onlookers really fast. Buyers can avail it in a smooth black or golden cream colors. High end specs combined with a corporate classiness makes it worth a price tag of $469. The 5.5 inch FHD screen comes with 1920X1080 resolution and 534 ppi for a detailed, sharp and clear picture quality. Browsing and watching videos with the Axon 4G can be fun. Its Corning Gorilla glass offers a 2.5D visual effect, enhancing the user's enjoyment even further. Use of aerospace aluminum alloy has increased strength by 80% and reduced its weight by 30%.
The features of ZTE Axon Phablet that makes a difference
The ZTE Axon 4G Phablet does not only excel in looks and screen size but also offers incredible features needed to keep up pace with changing lifestyle. It comes enamored with a Qualcomm Snapdragon 810 CPU that helps it function and complete commanded tasks in the blink of an eye and a 3 GB RAM. The 32 GB ROM and 128GB external memory makes downloading movies and storing favorite e-books or music possible for the busy individuals on the go. ZTE Axon   has a unique 13MP plus 2 MP dual rear camera that helps in capturing images super quick and offers crisp pictures. Its 8MP front camera is perfect for selfie and groupies.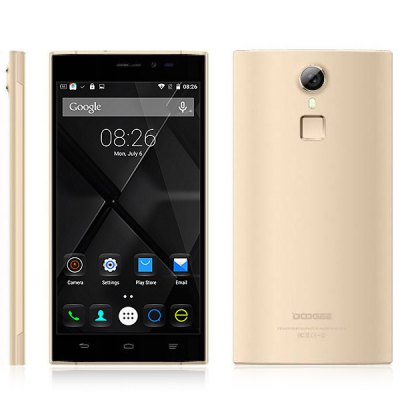 Doogee F5 is the best 4G Phablet you can get within a tight budget
Simplistic yet stylish exterior and array of features make the Doogee F5 4G Phablet a desirable budget smartphone for those who love big screen sizes. The 7.8 mm thick and 171 gm weighing Phablet is astonishingly lightweight and easy to carry around. Android 5.1 has been paired with 64 bit Octa core CPU for smooth and fast performance. It offers 12.3 GB memory good enough for casual gamers. The 13 MP rear and OV 5 MP front cameras are sharp shooters ideal for selfie crazed young adults. DOOGEE F5
also comes with a huge 5.5 inch screen that is pleasing in appearance and resolution.
Phablets are fantastic, powerful hand held machines that brings your entire world in your palm's grip. Choose from the high end, uber-luxurious ZTE Axon Phablet or a sophisticated budget phablets like Doogee F5 for making a stylish appearance.
Article Submitted By Community Writer