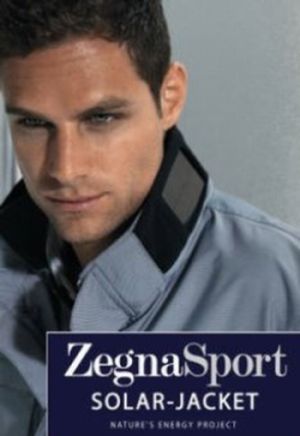 All right, so no one in his senses would like to wear a jacket in sun. Zegna, an Italian designer powerhouse obviously thinks otherwise. It has come out with an innovative wear called ZegnaSport Solar Jacket that charges your electronic devices such as an iPod and cellphone via its built-in solar cells embedded in the neoprene collar that produces electricity via conducting textile cables in a very small li-ion storage battery. Whew! Lots to digest in a single sentence.
The jacket consumes approximately 8 hours to juice up completely but it lacks somewhere in output because it is only capable to produce 4 hours of charging to your electronic devices.
The Jacket will hit the markets as a part of Zegna's 2008 summer collection but no info about price is available yet.
Via: Gadget.blogdig