Considered e one of the very first game changers in the world of Smartphones, a radical Smartphone with a two-sided handset and an e-book reader on the back has been launched by a Moscow based firm.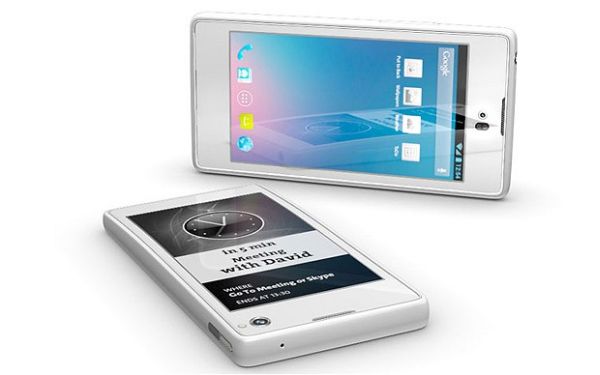 Called YotaPhone, the Smartphone would come with a dual screen that would combine the functionality of a standard smartphone and an e-book seamlessly. While the main screen would work as a normal Android phone, another low power screen (to extend battery life) would be always on and would display messages and emails continuously. This low power screen can also be used to post updates on social media websites like Facebook.
According to the Yota Devices CEO Vlad Martynov, the future of smartphone devices happens to be always-on-display that would bring to an end the discontinuity that one experiences when switching between the real and phone world.
The YotaPhone can be considered as the perfect antidote to smartphone screens with the "always dark" option. The device's dual full touch displays make the phone doubly beautiful and useful, albeit using too much power. The phone's "always on" second screen in fact, gives the device a boost of 50+ hours of battery life when used for reading. Apart from that, YotaPhone also boasts of a standard 5.0" AMOLED display screen.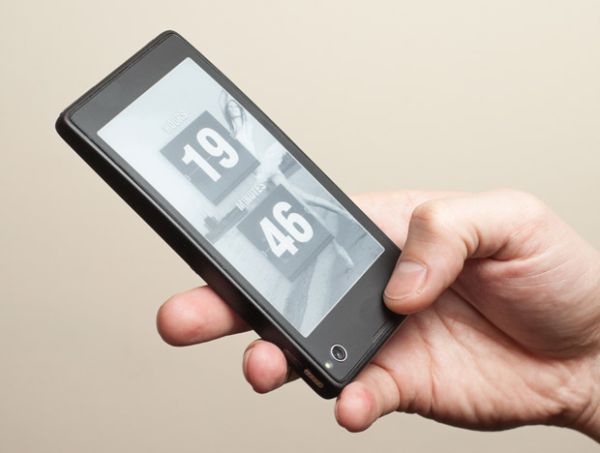 When compared to other standard smartphones where only 30-40% of the phone is actually usable, the makers of YotaPhone boast that nearly 75% of the device is usable.
The phone would come with several built in apps. These would include an app called Sportscaster which would allow the user to track his/her favorite team and enjoy play-by-play text commentary which would be streamed to the always on display on a real time basis. An app called Fitness Tracker would also allow users to synchronize the device with any other health-monitoring device in order to track fitness levels and goals.
The makers of YotaPhone have also announced that they would be opening the phone's SDK to other third party developers. The firm hopes to get more apps to be used on the device's second screen this way. YotaPhone is also set to hit the Russian and EMEA market by the end of 2014 with updated versions for Asian and American markets slated to release a few months later.