Yahoo has launched their second app for Windows app store, called Yahoo! Cricket. The first app by Yahoo, Flickr was very popular too. Yahoo! Cricket app is a great app for anyone who loves cricket. Moreover, it aims to be a great hangout for cricket buffs.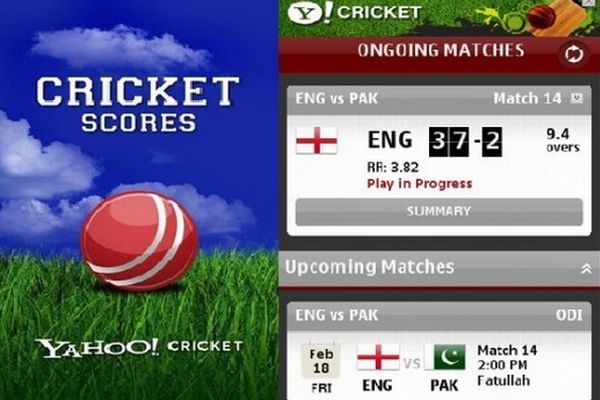 The app brings you all the web content from Yahoo Cricket. This user friendly app is the best cricket app available for Windows phone. You can access interactive live scores along with other details like team lineup and batting partnership. It also shows which player is coming next in the batting order. So you get score, interactive commentary on every ball and flip the phone to change the view from summary to detail. You also get to watch pictures from a big gallery featuring world cricket. Any information you want regarding upcoming tournaments, is also available with the app.
Windows app market has now started to take a hold. Developers and coders are now shifting to write apps for Windows. Though it would be very early to comment upon Windows future, but at least the things are getting a little better for Windows Phone OS market.
Via: Wp7connect