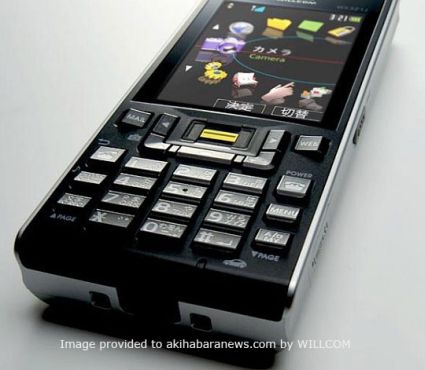 Smartphones are rage in the world as the enhanced functionality removes lots of burden from the users head and these things become a virtual office on the go.
If on the east of Japan across pacific Treos and Blackberry, Blackjacks and Q's are all rage then japs have Willcom to take solace. This company provides all in one solution smartphones for the tech savvy Japanese.
They upgraded there all-in-one phone line with introduction of Japan exclusive WX321J phone.
This phone provides W-OAM at 204kbps with support for Windows Office with pdf support also included. Phone has a 1.3-megapixel camera with microSD card slot and biometric security.
Enough to satisfy the one of the world most tech advanced country I suppose right?
Via: Akihabaranews