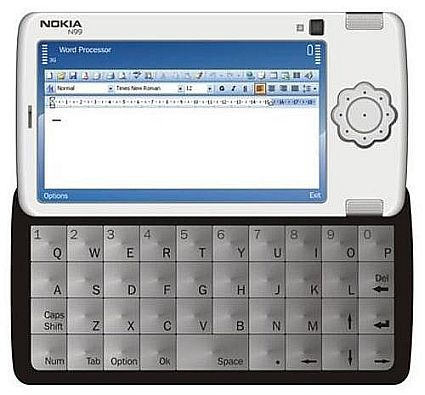 Another news that concerns Nokia.
Darla Mack is reporting that some unknown reader have submitted the Nokia N99 concept phone to them here a mock up shot and the specs as described by them.
It's a slider as you can see from the pic above with full QWERTY keyboard, on the left of the screen you will see a joystick like 9-way navigational button.
The user says that it should have a 16 GB onboard memory with a touted 3.2-inch wide screen with a 8-megapixel camera. The word processor if it can also be there on real thing will simply be fantastic.It will have all the rest mundane features that you will find in the phones of today.
Via: Darlamack