Many popular companies have been investing in making cell phones highly expensive and luxurious. Although many cell phone models are available studded with costly gems and materials, here are some models that carry a plating of gold to make them the world's most expensive cell phones. Check these out to experience the real luxury.
Black Diamond iPhone 5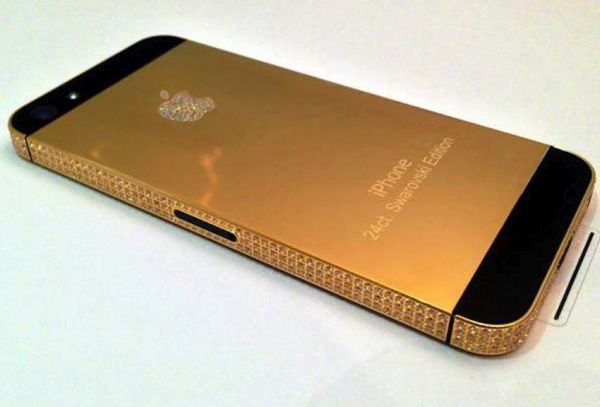 Stuart Hughes has designed an iPhone that costs around $15 million. The reason for it being so expensive is its complete gold carving. The phone case is all hand-carved and is made of 24-carat solid gold. On the size edges, bezel and Apple logo, there are around 600 diamonds studded to create a unique beauty. The major attraction of this phone is its Home button, which has been replaced with a 26-carat black diamond, surrounded by a circle of diamonds fixed in gold. It is truly a stunning and expensive device.
Supreme Goldstriker iPhone 3G 32GB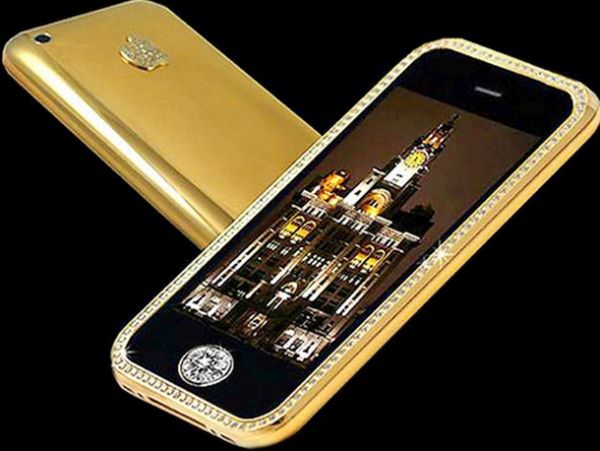 Costing around $3 million, this expensive cell phone features a 22-carat gold casing. There has been a use of 271 grams of gold to design the case. The phone's screen and Home button feature special diamonds. The phone is available in a chest that is also carved out of granite and Kashmir gold.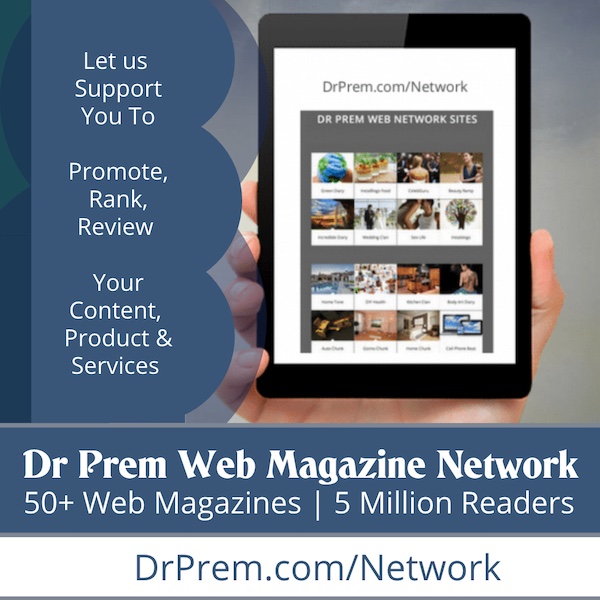 GoldVish phone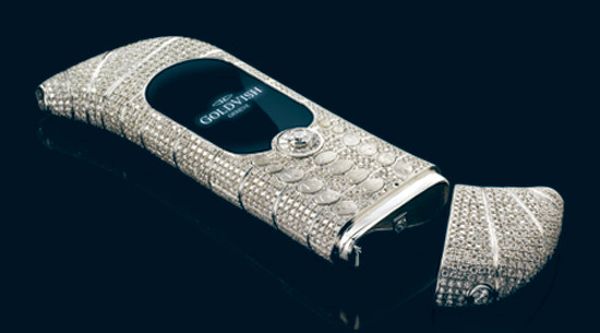 Priced at a whopping $1.45 million, GoldVish is another highly expensive golden phone. Although you may find the shape of this phone somewhat weird, it actually appeals with its 18-carat white gold that covers the entire unit crazily. On the gold plating, there are studded 1,800 diamonds to sparkle the smartphone.
Vertu Signature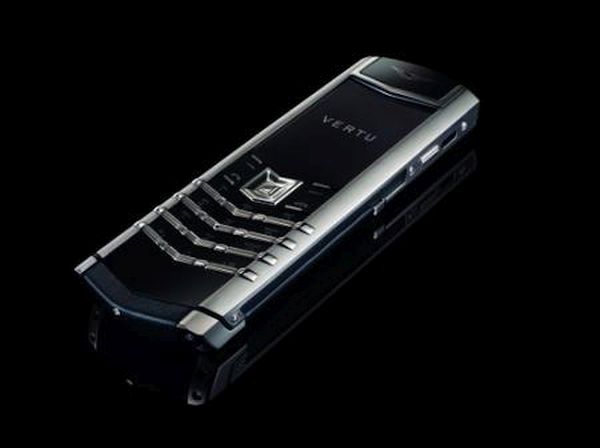 Vertu is a Nokia subsidiary firm. The company has designed an amazing and classic cell phone called Vertu Signature. The phone becomes more special, as it is studded with around 943 diamonds set on gold plating done on its bezel. The same has been done on the keypad that includes 48 diamonds on gold. If you cannot guess the price of this phone, then we can tell you that it costs huge. The buyer might have to pay up to $81,000 for this phone.
Gresso Black Aura Collection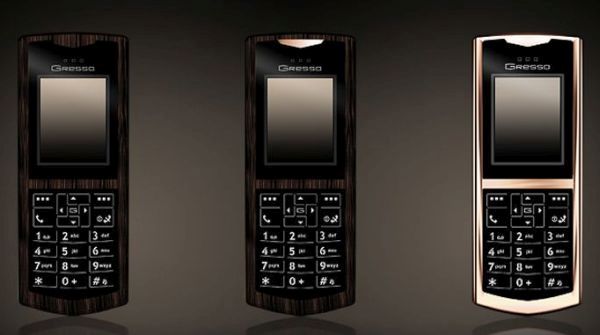 The entire Black Aura collection of cell phones makes use of African Blackwood on the case. However, it has been made much more expensive by the use of 18-carat gold on the front panel. The most expensive phone out of this collection costs around $13,000.

There is a mesmerizing collection of various cell phones that are designed to be highly expensive. The reason of their cost and appeal is their gold plating with studded diamonds.