So many internet and phone enabled apps have made way into the market. So, an app for busy corporate executives was imperative amid all the boom. Wipro Technologies gets the game right with its recently launched corporate app, Wipro Buzz. The platform will work on all iOS enabled devices like iPad, iPhone and iPod Touch and that too for free.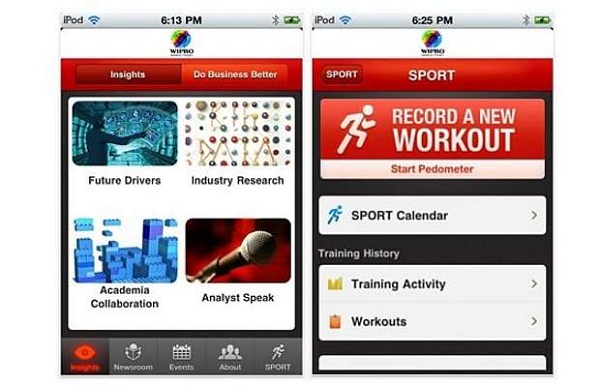 You must use it if you like staying tuned to industry related news and events like expert views, trade happenings, case studies, latest trends, insights and breaking news. All these categories will be separated by sections on the software and they will have headings like events, newsroom, insights, etc. Moreover, by also including a sports section, Wipro has definitely got the attention of all the jet setters.
In fact, there is also a dedicated section about Wipro since the platform comes from Wipro Technologies itself. A niche category included is the one on current and past company events. Also, the 'Do Business Better' tab gives you advice, hints and tips. Business tabloids like the The Financial Express, Business World, Business Standard and The Economic Times will also be featured on the app.
The platform will have an easy to use base and people will be able to view as well as share industry news on it. Just hit the refresh button to load the breaking news. Details of events like their date, time and venue will be flashed on it. The app is also linked to social network accounts like Twitter, LinkedIn and Facebook. The dandy app also has features for executives who take their fitness regime seriously. The route mapping will help out runners or joggers while the digital pedometer comes handy if you are in a habit of counting your steps.