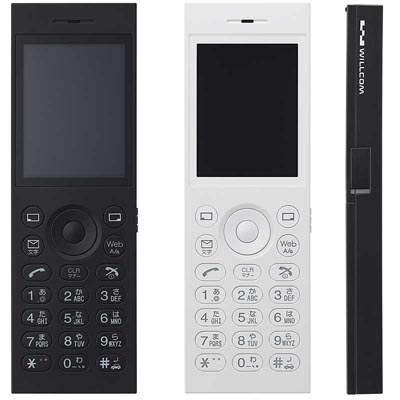 If your mind cannot process all the complicated technological advancements in the phone and you are looking for a simple uncomplicated device that sans all technology expect the internet and e-mail functions.
The Willcom R9 is the phone for you. A candy bar style phone it come strait from the history when the cell phones did not had much features attached.
The phone has a 2-inch screen and only a keypad that ensures you can dial numbers. What were the Japanese thinking we didn't expect this from them? Is there a market for simple phone?
Via: Slashphone