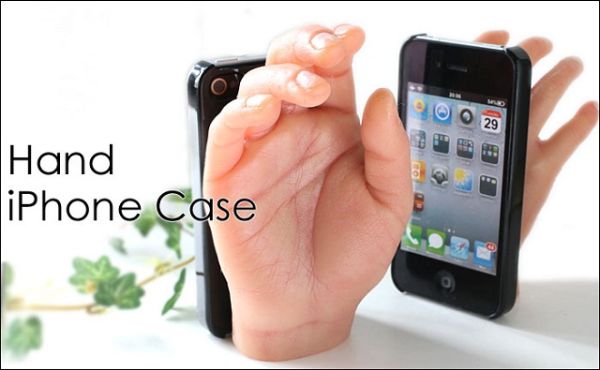 The advent of sumptuous and eye-catching accessories help mobile phone users to embellish their handsets with style quotient. Though several designers have come up with creative ideas to devise accessories for the contemporary mobile phones, only a few products stand out from the crowd. In reality, accessories could be used for better portability, rich musical experience, fashionable appeal, and sometimes, to freak out your loved ones as well. Some of the weirdest accessories that were developed to quench geeks' thirst are listed here.
Hand iPhone case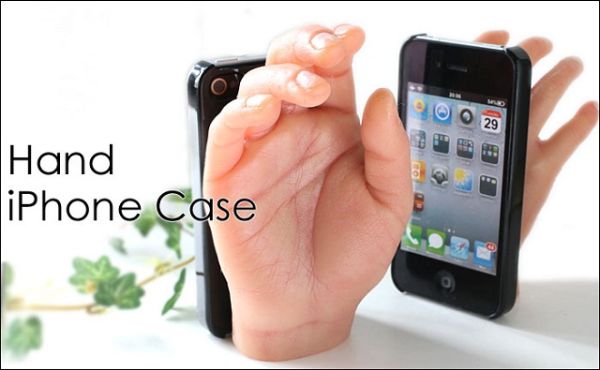 Developed by a Japanese retailer, Rakuten, this iPhone case represents a human's hand. To mention, it is quoted for a price tag of $58. Though this product creates an emotional connection, its bulky size makes it quite unfit for convenient use on the move. Above all, visualizing this creepy case for the iPhones might bring you weird feelings instantly. However, this case might be suitable as a perfect docking port.
iRetrophone iPhone Base

iRetrophone is one of the weirdest concepts that blends the traditional telephone design with contemporary technology with an iPhone device. The advent of mobile phones have helped users to make trouble-free communications even on the move, while the ancient telephones demand users to be hooked near their devices. iRetrophone brings the comfort of those devices for the modern handsets with exceptional design accents and preserves the aesthetics as well.
MegaPhone for iPhone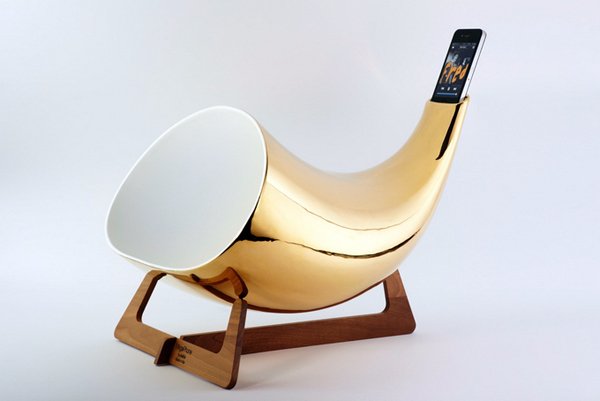 Megaphone is an iPhone docking station that has been designed with a gramophone's shape. Built with ceramics, this iPhone dock acts as a natural amplifier without the need for electricity. Ene & is has developed this beautiful accessory for iPhones. Fortunately, they are available in two classic colors, i.e. black and white. In addition, this item flaunts a gold plated version as well.
Desk Lips speakerphone moves with voice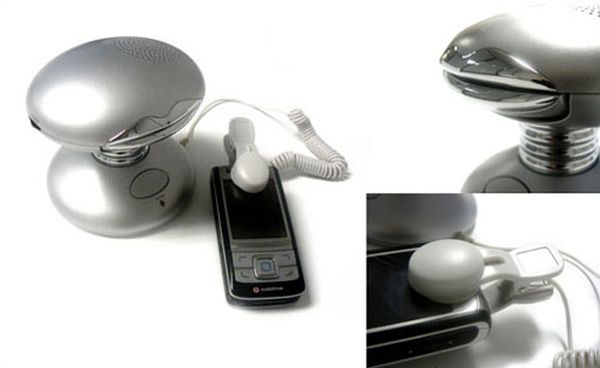 Desk Lips is an amazing accessory for your mobile phones. It has a specially designed unit that entitles silver lips. When this unit is coupled with the handset, it could let users to enjoy hands-free chats. The silver lips move in phase with the caller's voice, thus making the chats highly realistic and fun-filled. This freakish concept weighs just 9.6 ounces.
Wiggling Umbilical Cord iPhone Charger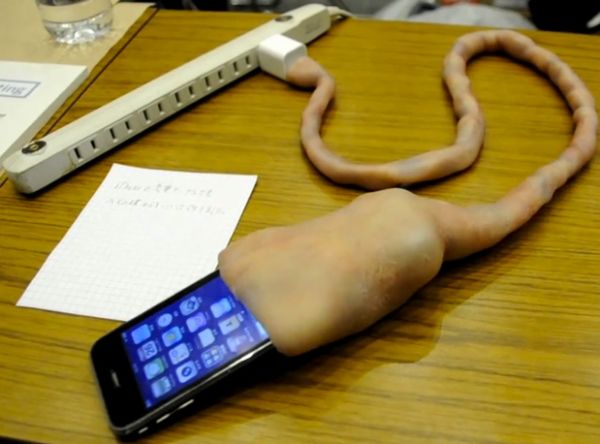 A media artist, Mio I-zawa, unleashed a crazy charger for iPhone handsets. To brief, this charger resembles an umbilical cord which was literally imitated from a human's umbilical cord. Designed with materials that create an appearance of a real umbilical cord, this accessory charges the iPhone once they are plugged in. To add more weirdness to it, the accessory wiggles when it charges the iPhone.
Vyne: Hands-Free Comfort with Flexibility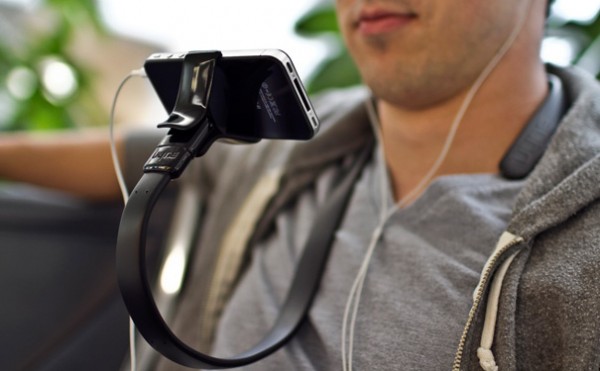 To be literal, Vyne is a flexible strap that lets users to hold their handsets on one end and twist them into any desired shape. Its flexibility is the highlight of this accessory as it allows users to customize the strap's design to several shapes to suit their needs and convenience.
Big Ear Mobile Case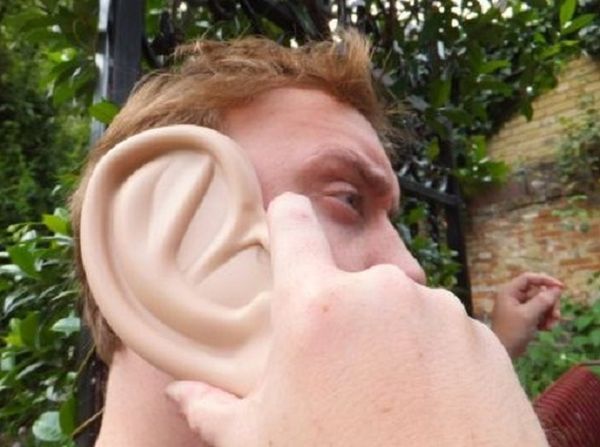 As the title describes, Big Ear is a mobile phone's case that has the shape of a human ear. However, it's quite bigger than our ears and so, it covers the entire ear when we use it with the handset plugged in. People would go crazy when they see users holding a big ear shaped gadget over their ears.