We never tire getting more of our dear iPhone and the more we get, the more endeared it gets to us. They may not be the best ever, and are the priciest mobiles if compared to other equally versatile mobile phones, but they rage in the market. Here we have the list of just a few of the iPhone Apps that will further enhance our experience while working on them-
1)      Mina-Honey it's me!
This somewhat weird application features a virtual girl named Mina giving calls to the lonesome men through digitalized messages. The application is designed for Korean customers and features 100 prerecorded messages like "Good night, sweet dreams." The caller gets about 2-3 video calls each day and these calls would be a certain company to those who are forsaken. However, this application is not free and has a price tag that of $1.99.
2)      Crazy Heliumbooth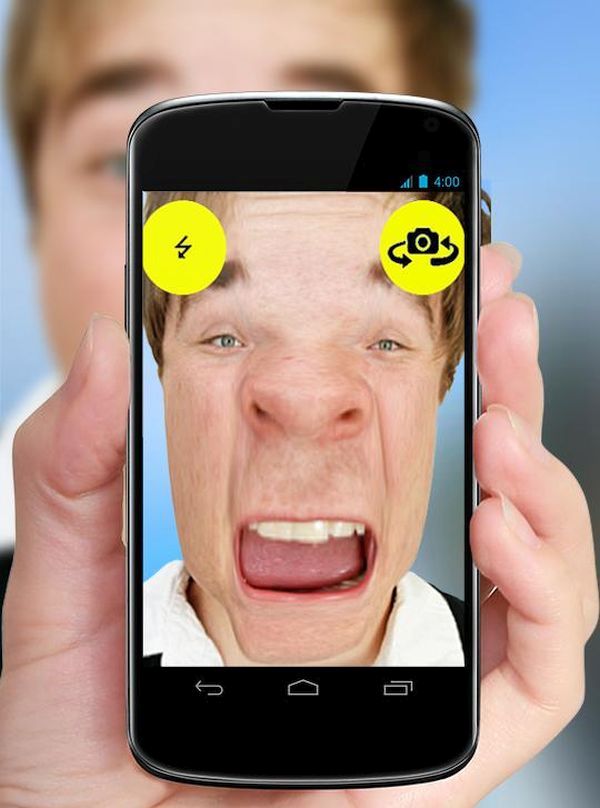 This amusing free iOS application changes your voice and your facial features to give out a hilarious touch to the whole affair. The idea behind this application is fun. The free version of the application gives you a thirty-second recording time with limited functions. However, if the craziness of the app strikes you, a full version under the name Helium Video Booth can be downloaded for a price.
3)      Confesso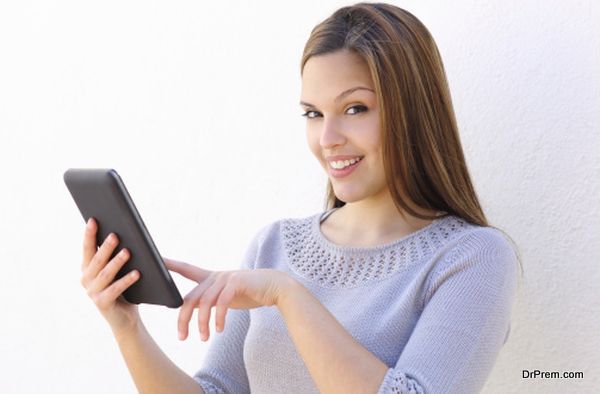 This game might lead you to believe that the Parish churches are a pass. All you need to do is Cross-on the screen to unlock and then select your sins. Thereafter you will receive your penance. Is it not simple? But don't be deluded into believing that all this is real. It is still a game. The makers of this app say that they do not maintain any records of the confessions of the users. Well, we wonder if this too is a confession or a guarantee.
4)      iVoodoo Doll
Well, this app will charm those among us who believe in black magic. This application features before you a Voodoo doll on the head of which you paste the photo of the person who you despise. Now in full control of the body of the person you can torment and torture him/her by spiking the picture with pins. The app is only a game, and a wacky one. So do not miss to take it less seriously. If it does no harm to the person, it can at least satisfy your bruised ego against him/her.
5)      Passion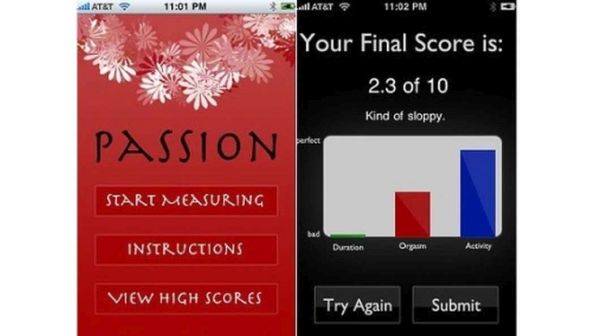 This weird but somewhat helpful paid app for the iOS phones helps improve your sex life. The app keeps an account of the time you spend having sex. It rates your performance, thus helping you to improve your performance on bed. Simply press start button and dock it on the bed or couch you are having sex on. You can even place it in your pocket or strap it to your arm. At the end, press the stop button and learn the scores.
There are good and useful apps, then there are weird apps. Some of these might be baffling and out rightly gross, but it would be fun at trying at them at least once.