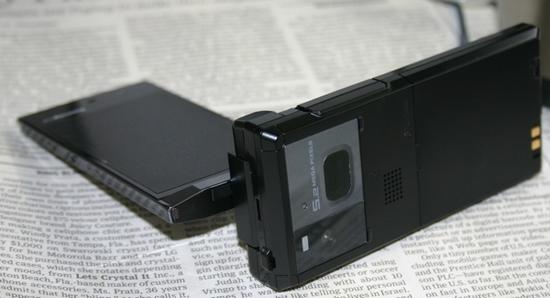 If you were waiting for a mobile phone that will be able to capture underwater images, then Fujitsu seems to have sensed it in announcing the release of Fujitsu F-01 A. This water-resistant cell has that unique, first of its kind fingerprinting sensor with AuthenTec's ground-breaking new TouchStone exterior.
Technical Specifications: The Fujitsu F-01A has Symbian as the operative system, a 3.5-inch VGA touchscreen, a 5.2-megapixel camera with autofocus, e-Wallet (mobile payment capability), a GPS system and 1Seg mobile TV Tuner. Apart from these, it's tailored to remain unruffled submerged (1 meter and half) for a full one hour. So, it meets IPX5 and IPX7 specifications.
Check out the video after the jump:
Pricing & Availability: Though Japan may receive this cellphone shortly, still there's no word on suggested pricing and its availability outside Japan. It'll be sold on NTT DoCoMo's network.
Via: Unwiredview