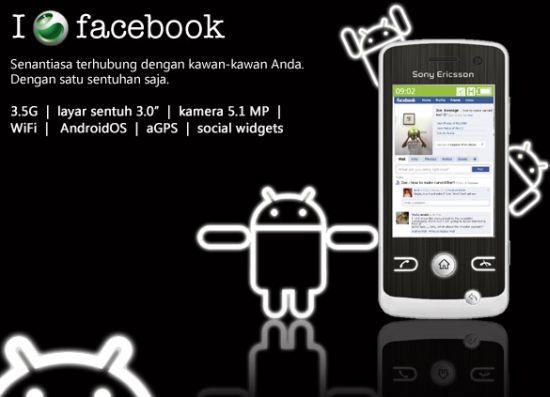 Have you ever heard of a Social Networking cellphone? Well, Sony Ericsson introduces one, dubbed as Nan, with Android widgets to bring you the best in social networking. Let your friends be on YouTube, Blogger, MySpace, Friendster, Multiply or Facebook; you can stay connected using this innovative handset. Well, this handset will come with a great form factor and a still better battery life.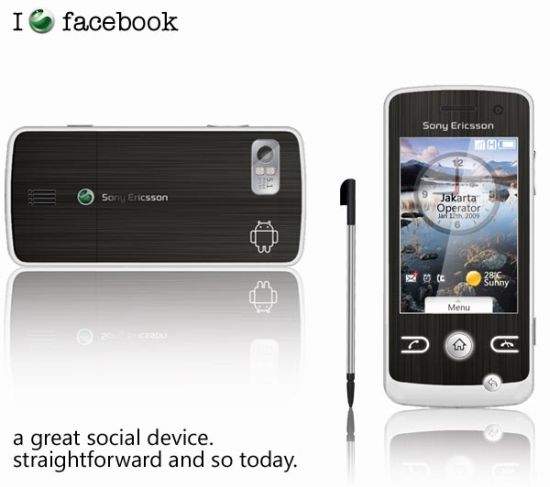 Technical Specifications: It has a 3 inch TFT multitouch screen (320 x 480 pixels), a 5.1 megapixels autofocus camera with photo flash, standard 3G connectivity, HSDPA, dedicated music and video playback. Nan comes powered by Google Android with Wi-Fi 802.11 b/g support, a GPS Google Chrome and Picasa. So, feel the difference it lends to social networking!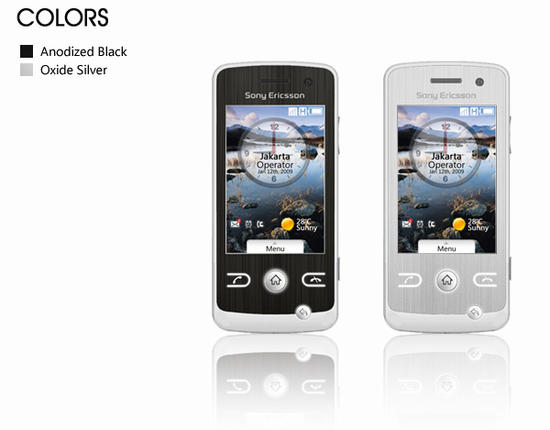 Pricing & Availability: Still, there's no word on pricing and availability. Just stay in touch to hear anything on it!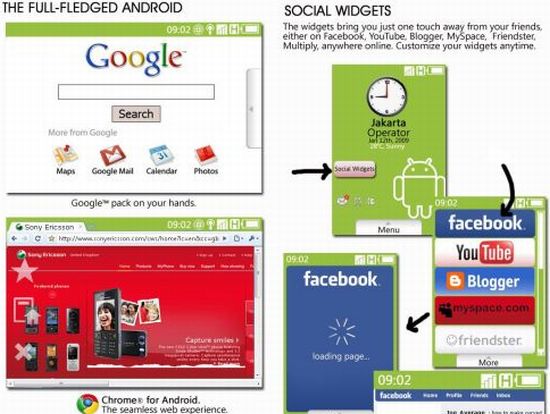 Via: Concept-phones