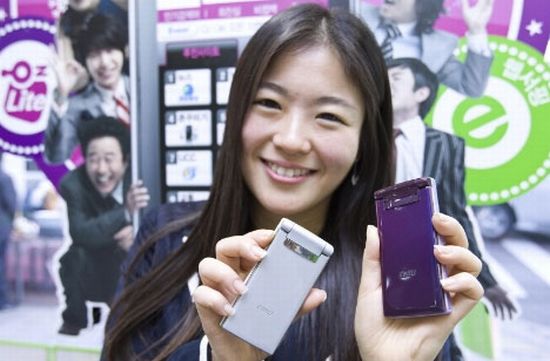 Finally, LG breaks the silence! After canU801Ex, which was unveiled a year ago, it allows a peep into its next cellphone in the series. Dubbed as LG canU S1000, this flip phone matches features with sleek exteriors. This mobile will come in two colors – Violet and Silver.
Technical Specifications: The 14.1 mm thick LG canU S1000 has a 2.8 inch AMOLED, WQVGA display (400 x 240 resolution), T-DMB support, rotating display (up to 180 degrees), mobile web, OZ service, e-mail support and an integrated dictionary.

Pricing & Availability: Sad, but true! This phone might be available for LG Telecom customers in the South Korean market only in the second half of the year and we're here with no word on pricing as yet.
Via: Techfresh