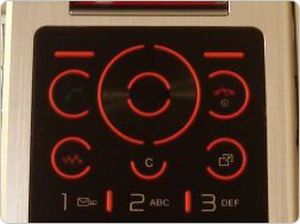 You might be wondering if I'm trying to introduce a new super model. Yes indeed! I'm talking about a new Walkman phone from Sony Ericsson that is all set to walk the ramp for mobile phones on the 17th of June this year at CommunicAsia in Singapore. It is codenamed Alicia. You know, news about anything 'hot & happening' is usually leaked before it is officially made public and our 'hot & happening' Alicia is no exception.
So, here we are talking about it. First of all, Alicia is a stunning beauty all set to impress you with its elegantly dark frame. Many say it resembles its sibling W980. Remember the one that impressed you with some great music at the Mobile World Congress at Barcelona earlier this year? Alicia boasts of a dual display that is going to keep you hooked to it with amazing graphics and animations. If your plan or network allows, Alicia is going to show you the whether too.
You know, being siblings it is quite natural for Alicia and the W980 to share some common features, viz. n 8 GB flash memory storage capacity, stereo speakers with FM tuner and transmitter for playing music through stereos and phones. High performance ear-bud phones and audio enhancing software are also going to form a part of the package. Quadband GSM network support with Edge data, 3.2 megapixel camera, and 240X 320 LCD display are the non-music features that Alicia shares with the W980.
Now, Alicia is all set to make its public appearance on the 17th of June and, like many of its contemporaries, it has to compete with yet another product of the company called the C905 that is going to be released the same day. I think with whatever Alicia has to offer, it is going to be a SUPER HIT! Did somebody say it resembles LED watches of the 70s?


via: Electronista