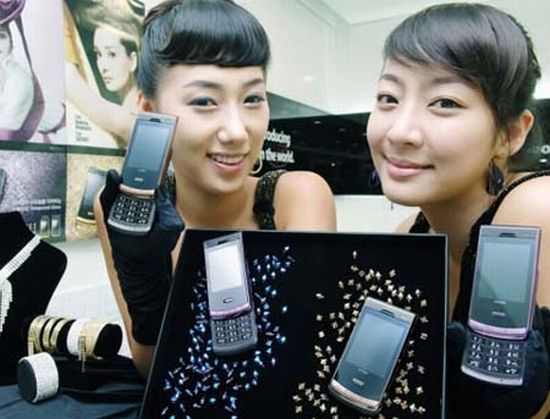 Target Consumers – The price alone makes this handset jump out of the average 20-something women's' league though the stylish phone certainly will flatter any femme fatales in their fashionable 20-30's (state of mind not chronological age of course) who can afford it!
Should they buy it? The stunner brings with it an unprecedented amount of pizzazz that can take its owner's style quotient up many a great notch so my verdict is- totally!

Why? Offered in delicious Ruby Violet, Titan Gold, Dark Silver and Aqua Blue hues, the LG Secret is crafted out of carbon fiber which is one of the strongest composite materials known to man and is well known for its tough yet light weighted finesse. The phone relies mainly on its shapely frame, glossy tempered glass LCD screen and features like Auto Luminance Control and auto shifting screen to lure the fancy of young women.

Technical Specifications: Laced with a 5.0-megapixel camera, the ultra slim cellphone comes with heavy duty multimedia creds like 120 fps video recording, DivX certified playback and Movie Maker software as well as video editing features like Morphing. A special SmartLight function automatically adjusts the light settings for the phone while a built-in accelerometer sensor makes the users' gaming experience even better.
Pricing and Availability: With a suggested retail price of around $600, the cellphone would be launched in markets across Europe and Asia shortly.
Via: Mobiledia