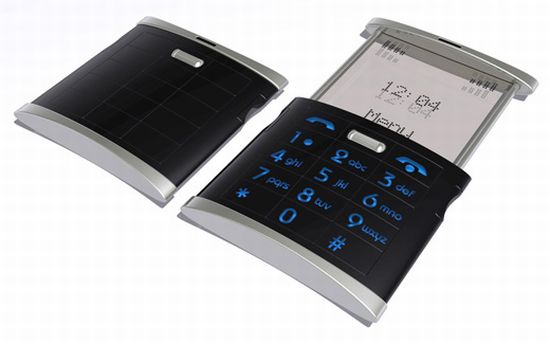 Designer: Rune Larsen
Not since the days of the now prehistoric "Brick" have cellphones been used for the sole purpose of making calls. So when a designer comes up with a concept that does little beyond telephony, we can only wonder why. With a simplistic design and a single-function operation, the Eclipse Design Phone fails to impress on any count especially since the designer makes no mention of expected battery life (which better had be something like a month if he expects us to buy this thing ever!) or any innovative calls functions like a super loud handsfree speaker phone.


What's Innovative? The standard keypad and duochromic color palate may be a turn off but the pop-up see-through LCD screen housed inside a petite frame hardly bigger than a large cigarette lighter certainly shows a lot of potential on the design front.

About the Designer: A prolific designer, Rune Larsen is definitely a force to reckon with in the future and we all look forward to seeing more of his work!
Source: Gizmodo