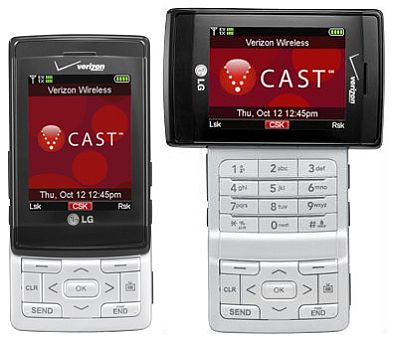 Verizon Wireless has finally let loose the LG VX9400, which will be the second V-CAST mobile TV after the Samsung SCH-U620 to find a home on the Verizon.
For me, the LG VX9400 is the real V-Cast mobile TV owing to its tempting swivel display. Well, the mobile TV touts a 1.3-megapixel camera, stereo Bluetooth, a microSD card slot, and EV-DO support.
It comes boasting Verizon's V Cast Mobile TV that will stream live programs to your handset. You can have one for $200 with a two-year service agreement.
Via: techeBlog