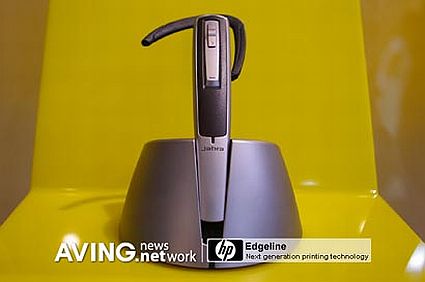 People using Bluetooth headsets usually have a problem that the Mic is away from the mouth and you may sound distant to the person on the other line.
The reason for this is that companies are continuously shrinking the size of the headset to make it more comfortable.
But Jabra has a different mind; they have launched a new Bluetooth headset named T5330 that sports of an extra long Mic Boom. This increase in length brings the mic right near your mouth.
It also has great technical features. It boasts of a four hours of talktime per charge and is claimed to have a range of 10 meters. The charging station also holds the device vertically so that you can showoff its enormous size even when it is having its food.
Via: mobilemag