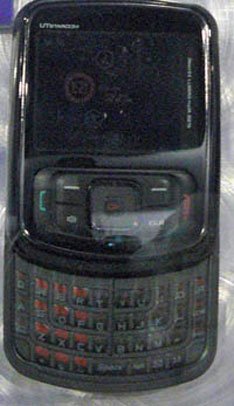 After my last post on OLED TV sets in CES 2008, it's time to do some mobile-talks. If you walk around CES 2008 in Las Vegas, an arresting array of brand new mobile models will definitely catch your eyes.
Among them, the UTStarcom had a few surprises up their sleeves over there. TXT 8010 as featured above was one of them, previously unannounced.
They have come up with their 3G network support. The full-QWERTY device features a 2.2″ display, dual-band CDMA support with BREW.
Most interestingly, UTStarcom is also the only booth at CES, which is showing a full array of AWS-enabled devices, planned to be used by T-Mobile.
It also has a VGA camera and MicroSD removable memory.
Source: Uberphones