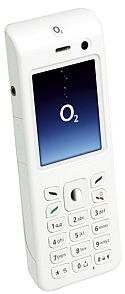 The sleek, modish and 3G-supported new O2 Ice Mobile reveals serenity with its pure white color. Having somewhat the looks like an iPod, the candy bar styled O2 Ice Mobile would enthrall you with its features too.
The O2 Ice Mobile comes with a built-in 1.3-megapixel camera, MP3 player for the music lovers and yes, the all time favorite Bluetooth support. The Ice phone will feature video calling and would keep you up-to-dated with the latest gossips, rumours and news through its O2 Active technology.
Next time, when you are over-drunk and unable to find the way to your home, just take help from the Streetmap of your city on the chic O2 Ice Mobile. The cool device is priced at £100 for pre-paid customers in UK.
Via: Slashphone