Modern technology has converted our cell phones into multi-tasking devices that you can use for an array of activities including spying. There are various spy apps available for the iPhone, which could be greatly helpful in keeping a track of your business rival or even help you to observe your child's activities through internet and the iPhone. These apps work secretly and help you to catch frauds. Listed below are six best spy apps for your iPhone.
Although the touted purpose of this nifty app is to assist concerned parents and anxious employers protect their interests, it is capable of serving as an excellent spying tool. Loaded with a barrage of powerful features, it empowers you to do everything from keeping tabs on text messages, WhatsApp and call logs to emails, pictures and videos. Moreover, it even lets monitor your target's online activity and keep track of their location. Mobistealth is a powerful tool, one that is bound to make all other spying gadgets look like toys.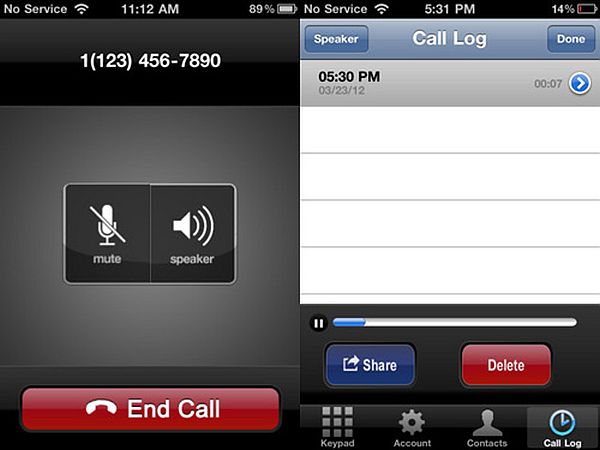 Call Log Pro:
This is an excellent conversation-recording app, which can record your conversations with the other person for about two minutes. The app sends a copy of the conversation to your email id where you can preserve it for future safety. The app works with the Wi-Fi but is compatible only with the phone numbers in USA. The app does not require your personal information and hence, it is very easy and safe to use.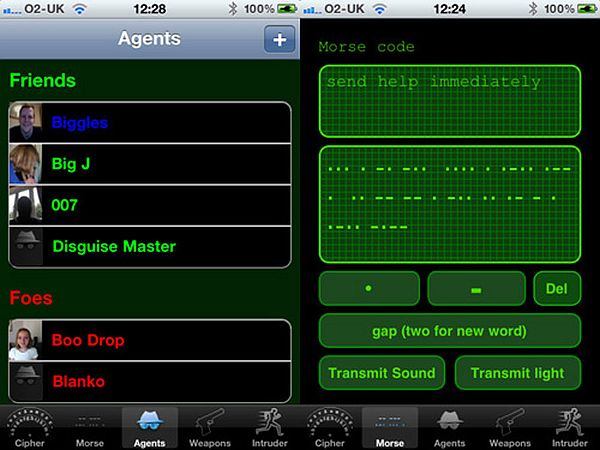 Spy Gizmos:
If you want to have fun with friends, here is a perfect app for you. Yes, you can now write your own secret code messages and send it to your friends with the help of Spy Gizmos and your friends will be able to decode and read your messages with the same. You can choose any one from the three ciphering codes including the Morse code that transmits sound. You can easily keep an eye on your friend's activities with numerous spy tools provided with the app.
Contact Spy:
If you are tired of unknown phone calls, well no need to worry any more. With the Contact Spy, you can easily know about the person calling you from a new number. All you need to do is to save the number in your contact list and leave the rest on the app. The app does instant search of the web, images, news, blogs, addresses and does reverse phone number search. However, the app is functional only with the US phone numbers.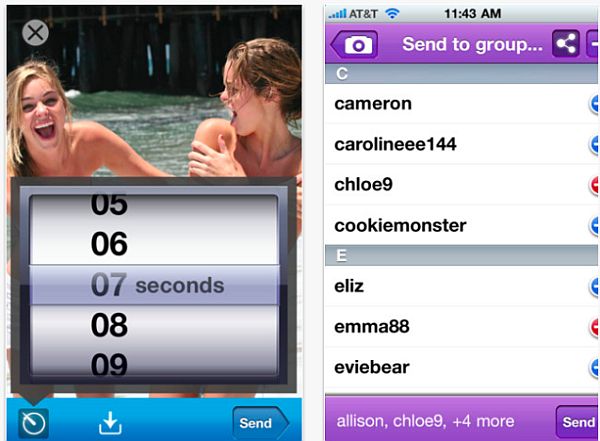 Self Destructing Message:
This app works similar to the applications like Viber and Whatsapp and auto deletes your messages once you have read or sent them. This not only helps you to delete your chat history but also makes it sure that no one is ever able to read your messages. Created by the MEDL Mobile's App Incubator this app is the best way to send and receive confidential messages.
Your Secret Folder:
The secret folder app is far more than just another application. It works as a secret hideaway where you can store and manage your personal photos and videos and to access the folder a person requires either four-digit PIN or knowing a proper dot lock. You can even add on a fake password for extra security.
Summary:
These spy apps will help you keep a track of a person's mobile iPhone. Above all, they allow you to be fully safe and protected from any personal damage.