This year has seen a number of smart phones being released and manufacturers are not sitting still-first there was the CES 2014 way back in January, next there was the Mobile World Congress 2014 the following month. This is where Samsung has first enticed us with news of the S5.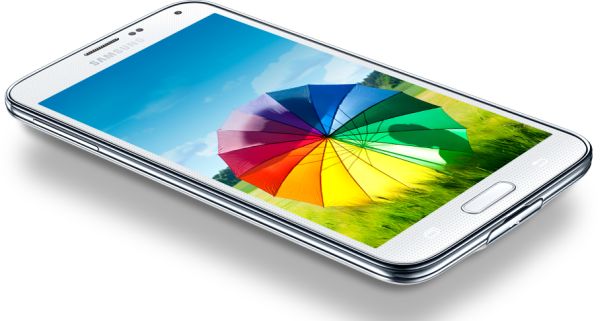 There are plenty of new upgrades in the Samsung S5 that are worth considering. The Samsung S5 will be hitting the United States first and after spending enough time with the launch gadget, one can safely say that it is one of the best smart phones that will be released this year.
The first wow factor is that it is dust and water proof and this feature has an IP67 rating, so you do not have to worry about too much damage destroying the phone. The biggest feature of the S5 is that it also sports a 5.1 inch screen that works perfectly with the new and improved user interface.
The design also seems to be very impressive, the back cover has been made from plastic making it durable and light weight. There is an artificial leather feel and a perforated finish. This makes the S5 easier to hold but feels a little less luxurious than the S4. There is a metallic plastic lining around the phone.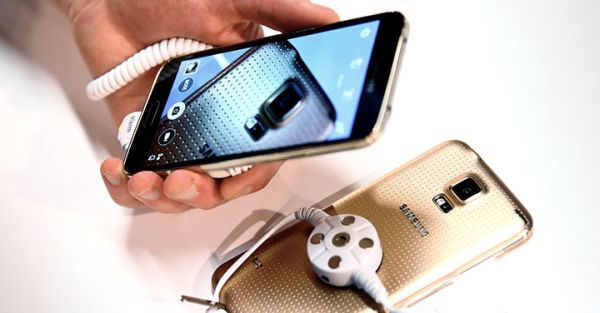 The S5 is actually slightly heavier than the S4; it is even slightly thicker as well by an approximate 0.2 mm and 15 grams respectively. One can assume that these changes were done to accommodate a bigger screen. The screen is a 1920 x 1080 one and has full HD resolution and a full 432 pixel in each inch makes viewing and reading on the S5 a dream. The processor is a Qualcomm Snapdragon 801with  a Ram of 2 GB.
This seems to be the norm for phone manufacturers, so try out bigger gadgets before you buy them. Another impressive feature is the flap over the USB charging point that has to be complete closed to experience the water proof feature. The smart phone even lets out a beep to alert you if the flap has not been closed properly.
The S5 is only water proof to a fifteen centimeter and one meter deep, so while you cannot use it during you scuba diving lessons, is it okay if you accidently drop it in the bath.