With the date of the final kick off between Germany and Argentina coming near, millions of football fans all around the globe wanted to catch every moment of this thrilling match. However, not everyone could make it to the stadium. Nevertheless, several amazing applications came up with all the news, latest coverage and live football scores to let people enjoy this spectacular event. Here are five most outstanding app for the FIFA World Cup 2014.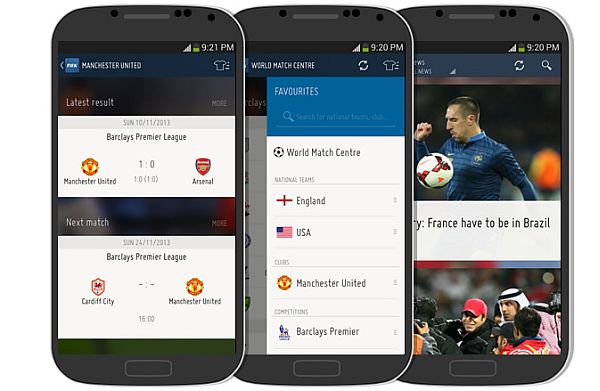 The FIFA App:
This was the official FIFA app which is the most easily available and all-inclusive source of the spectacular game for mobile phone owners. Everything you want to know about the amazing game right from the latest updates on teams and leagues to national team rankings is available on this app. The FIFA app also provides information about the match timings, destination guides and team profiles of the various qualifying teams. It is available for Android, iPad and iPhone.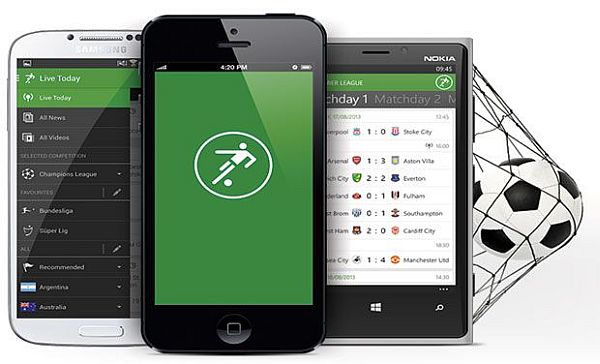 Onefootball Brasil:
This app, which is compatible with Android, iOS and Windows devices is designed to help you keep a track of the latest happenings of the World Cup. It has the additional feature of the Live Ticker that provides you information about the commentary, team news, results and notifications of the World Cup. You can easily access the post match coverage with the Onefootball App.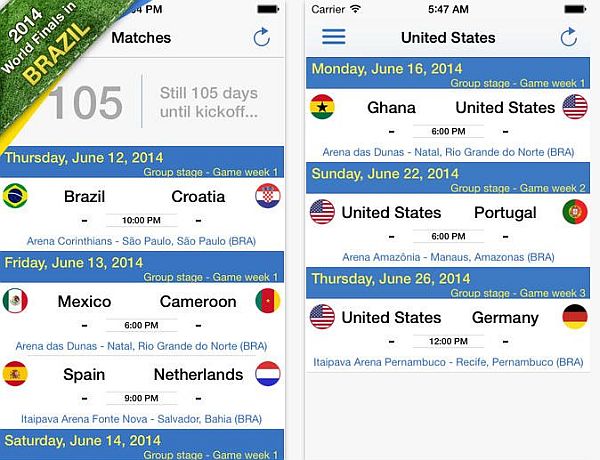 Brazil-World Soccer Finals ($0.99):
The Brazil-World Soccer Finals app for the iOS helps you get latest news about the current match timings, statistics, venues, field structure including the player information so that you are always updated with the latest happenings of the FIFA World Cup 2014. It has an additional feature to include the match timing to your calendar so that you do not miss the kickoff.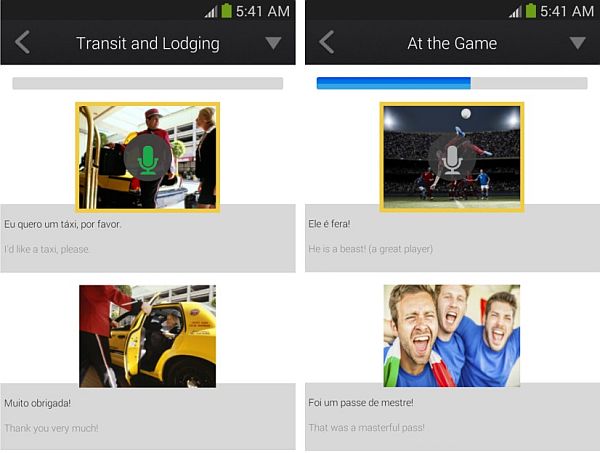 Travel Portuguese Futebol Edition:
This is a Portuguese travel phrasebook and Language learning app developed by Rosetta stone, which is compatible with Android and iOS Smartphones. The app has information in Portuguese about the Game, Food, Lodging and Transit including a searchable phrasebook and translation.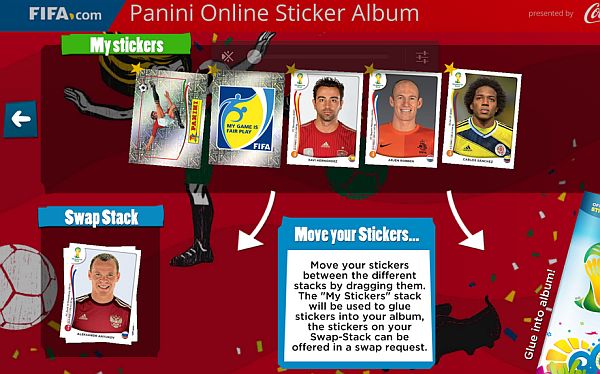 Panini Online Sticker Album:
The Panini Sticker Album is a long name associated with the World Cup and gives the users fresh sticker packs every day. Users can add these stickers to their collection and even exchange stickers with their friends online.
Summary:
For true football lovers, who always want to get the latest news about their favorite game, these apps are surely very exciting and useful.