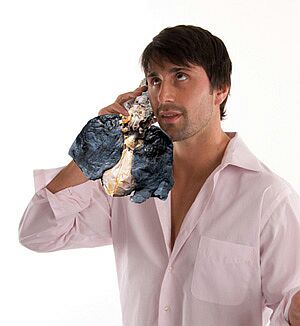 When I read about the gorgeous Onyx, the keyless phone, a sudden thought struck my mind that whether I will be reading a headline titled 'XYZ company announced an invisible phone' in the coming future. Well, that was something the beauty of mobile technology. Let's keep aside the buzz of 'Top 10 most beautiful cell phones' and have a look at the 'Top 5 Weird Cell phones Ever Made'.
Office Pirates have compiled a list of 'The 5 Ugliest Phones'. Well, I won't tag them with the word ugly but weird since the whole concept of the designing looks weird. The weird list includes the Black Lung Phone and the worst part is that its looks are more than enough to scare someone at night. It seems like you are holding some sort of paranormal think in your hand.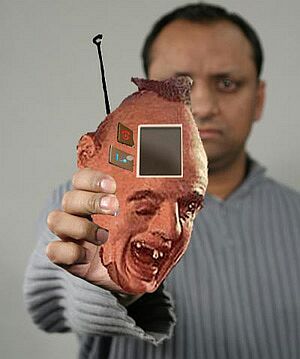 You would find the Sloth Phone darn weird and might think of putting it on your face as a mask rather than using it as a cell phone. The other three are Hummel Figurinephone, Octophoneand Man's-Inhumanity-to-Man Phone. I bet, you can't help laughing after seeing these weierd-looking cell phones.
Thanks: One of our readers, Sujata
Via: OfficePirates