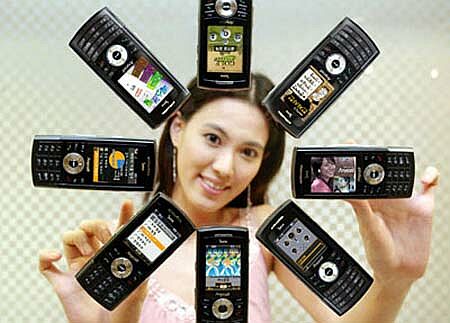 The music-savvy guys won't find any problems to store their huge collection of songs in the just-announced Samsung SCH-B570 that comes with a built-in 8GB hard drive, the world's largest storage drive till today. To be more precise the users can store 1,600 MP3 files (4MB/song), 16 Personal Media Player (PMP) movies (400MB/file), or more than 20,000 digital photos (300KB/file).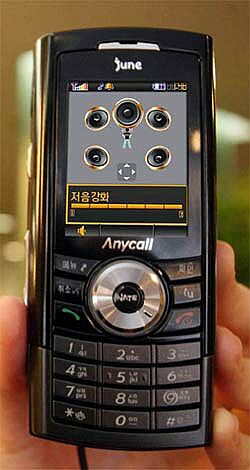 The 2.0-megapixel B570 music phone has done full justice with the sound quality as it delivers high quality audio owing to its '5.1-channel virtual stereo' and 'echo effect'.
Moreover, if you happen out to be a golf player, the new SGH-B570 features 'Golf manager' to search for golf course information in Korea.
The 130 grams SCH-B570 is likely to be released in Korea this month for a price of around US $800.
Via: Mobiledia