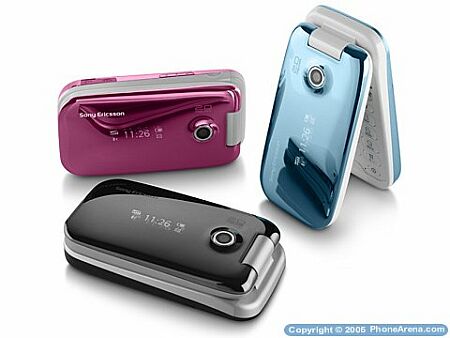 I always wait feverishly for the Sony Ericsson to launch a new handset as the guys at Ericsson have sleek and stylish designs most of the time. Let's have a look at the Sony Ericsson's new tri-band GSM clamshell phone, Z610i that seems to be perfect intermingle of style and eminence.
The 2.0-megapixel Z610i 3G phone features a hidden external OLED display that turns into a mirror when the phone is not in use and as the call comes, it stats illuminating. It has the support for Push E-mail and storage of RSS feeds to get an instant access to vast resources on the internet. Moreover, the Picture Blog application allows sharing of pictures and data over the internet with-in no time. The Memory Stick Micro (M2) comes in sizes upto 1GB for storage of around 2800 pictures.
The trendy and dazzling Z610i comes in eye-pleasing Luster Black, Rose Pink and Airy Blue colors.
Via: PhoneArena