If your current phone just can't handle the extreme conditions such as dust, shock, vibration, temperature extremes, low pressure and solar radiation, all you need is a rugged phone. Are you on the hunt for a phone that could take a beating? Here we present the best rugged mobile phones of all time.
Motorola Renegade V950 flip-phone

The Moto-made clamshell is one of the most rugged mobile phones. While not particularly beautiful, is slim and built to Military specifications 810F for dust, shock, vibration and blowing rain. Other specs include push-to-talk support, 3G, 2 megapixel camera and Bluetooth.
Samsung B2700 rugged phone

The B2700 from Samsung is a great buy for adventure freaks and people who have a compelling tendency to put their handsets to extreme impact tests. The phone features a touch and durable anti-shock case that offers resistance to dust and moisture.
Motorola i335 rugged phone

The Motorola i335 is a walkie-talkie phone that is not the best looking phone in the world but it is a tough little cookie. It is built to military specification for shock vibration and dust.
Samsung M110 'Solid'

A thick rubber body encases the 'Solid' and makes it ideal to withstand rough handling and shocks. It has been rated 'IP54′ by the military, meaning that it is water, dust as well as shock-proof. However the tough exterior is all that this handset has going in its favor. The features on this product are pretty regular.
Land Rover S1 by Sonim

The Land Rover S1 rugged phone by Sonim is covered in a protective case made from XENOY, which is a revolutionary post-consumer plastic derived mostly from used plastic bottles and film. Other features include Bluetooth support, water and thermal shock resistance, and 1.6-meter drops to concrete.
G'zOne Type-S military-grade phone

The G'zOne Type-S is a smaller, more streamlined version of it's predecessor but offers the same outdoorsy toughness. The mobile phone was built tough enough to pass military standards 810F according with an array of environmental tests.
Motorola i560 rugged phone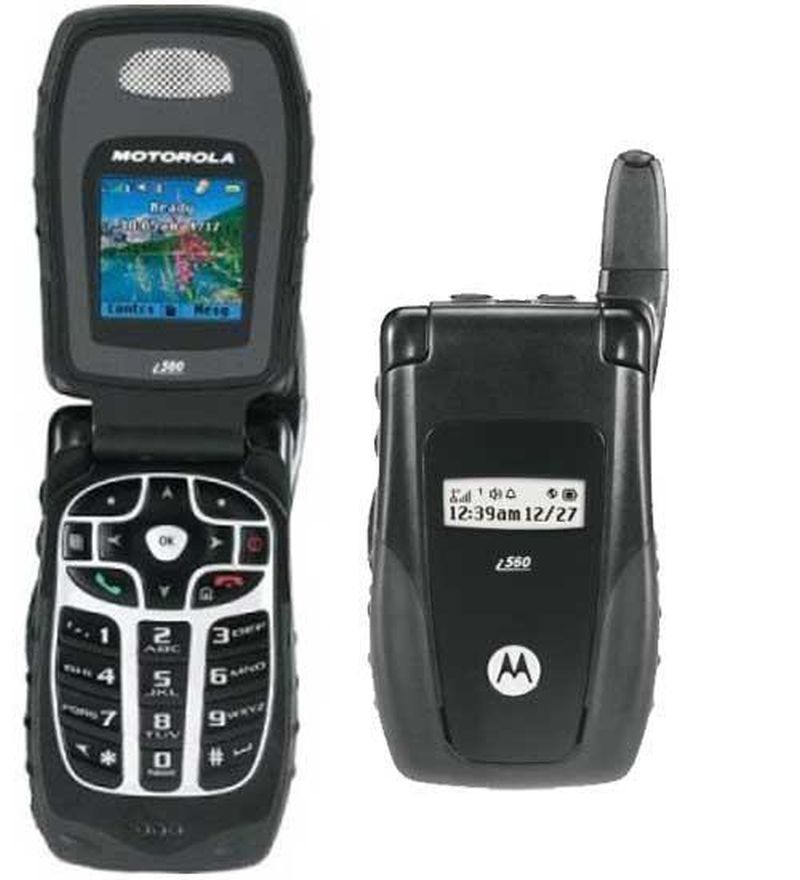 The Motorola i560 is certified to meet military standards for dust, shock, vibration, temperature extremes, low pressure and solar radiation.1 Its external display allows information such as incoming calls, time and date to be quickly viewed without the need to open the phone.
G'zOne Boulder rugged phone

The Verizon G'zOne Boulder is one tough handset, military-certified to resist water, dust, shock, vibration, and other environmental elements. It boasts a 1.3-megapixel camera, EV-DO Rev. A, push-to-talk support, access to Verizon's V Cast Video and V Cast Music with Rhapsody and a music player.
Sonim XP1 rugged phone

Certified to withstand shock, water, wind, dust, dirt and extreme temperatures, the Sonim XP1 is the only certified phone designed specifically for the lives of people who work and play in demanding conditions.
Sonim XP3 rugged phone

This is the big daddy of all. The Sonim XP 3 GSM phone enjoys Military Spec rating of 810F against salt, fog humidity, transport and thermal shock. The phone is able to withstand one meter of water depth for 30 minutes.
Sanyo Taho

Sanyo Taho is a rugged phone for people on hard jobs. Even after it's ran over by a car, the phone works superbly without any damage. The negative points of the phone include average call quality and absence of push to talk. Apart from these, the phone promises unbeatable endurance.
Samsung Rugby II SGH-A847

Samsung Rugby II is a phone for people who are always on the move. This is a great choice for field workers and people in sports. This phone offers an extraordinary call reception at an unmatched price.
Sonim XP3300 Force

This is probably the toughest and rugged mobile phones available in the market right now. Another great feature is an extra tough battery for longer talk time and stand by. Manufacturer sells the phone with a three year warranty which is another plus point for the sturdy phone.
Casio G'zOne Brigade

Casio G'zOne Brigade's construction and design can be compared to a submarine. The phone comes with a user friendly QWERTY keyboard and push to talk. Apart from offering a good battery life the phones doesn't come cheap. The features are limited, the price is high but the phone is invulnerable.
i-mate 810-F : Another military-tested cellphone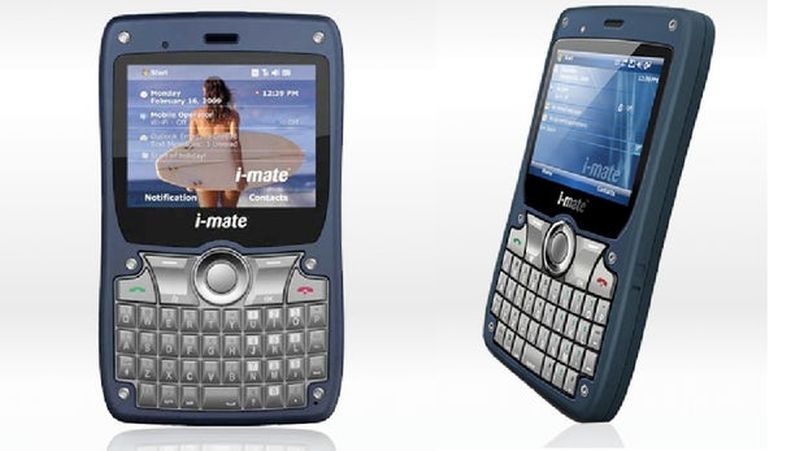 After Casio, now it's i-mate claiming to have developed "a military tested" cellphone, dubbed i-mate 810-F. It's equally bolshie to heat, humidity, water, pressure and shock as the former was. Now, it's a definite, planned move to overlook the likes of cellphones being flaunted at MWC's dais. Hence, it sports a smartcard reader and can resist water for full 24 hours. Do a double take if you think VG'z One is the most rugged handset available!
Technical Specifications: A full QWERTY keyboard for messaging, a 2 megapixel camera with camcorder, a bright QVGA touchscreen display, Windows Mobile 6.1 Professional, 2.2GB of built-in storage, 128MB of DDR memory, GPS, digital compass, accelerometer, quad-band GSM/tri-band, HSDPA and Wi-FI
Casio's Type V G'z One: It's 'military tested'…?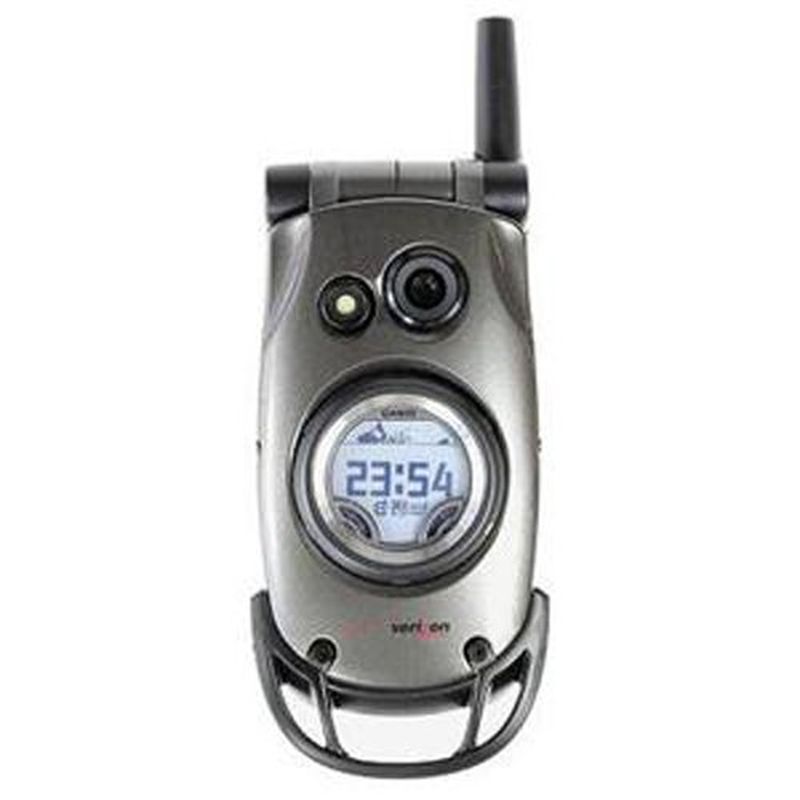 Take a look at this fabulous Casio's Type V G'z One mobile phone! They say it's humidity, dust, impact, vibration, water, and solar-radiation resistant. It's a 'military tested' device; now, for me at least, it's a real wacky term! Keeping it immersed into water for full 30 minutes, pacifying all your doubts, and then proclaiming a particular virtue; is it what they mean by 'military tested'? If still unclear, they claim it endures rainfall of 2 inches per hour, a 40mph wind, a 140 degrees Fahrenheit, and 95 percent humidity. Now, it makes some sense to me.
Technical Specifications: The dimensions read 4.1×2.0x1.1 inches and it weighs around 5.3 ounces (a bit heavier device). It has a support for EV-DO networks, a 2-megapixel camera, 2.2" QVGA screen, speakerphone and incorporated LED flashlight.