Nowadays cellphones are the most essential electronic gadgets and are also the status symbol for rich communities. The saying "Tiny is Beautiful" is true in case of mobile phones, as people do not want to carry bulky phones. The state-of-the-art developments in cellphone technology have oriented the innovation of slim and tiny mobile phones. Let's have a look on the features of world's smallest cellphones:
List of the smallest cellphones ever seen
1. Modu T phone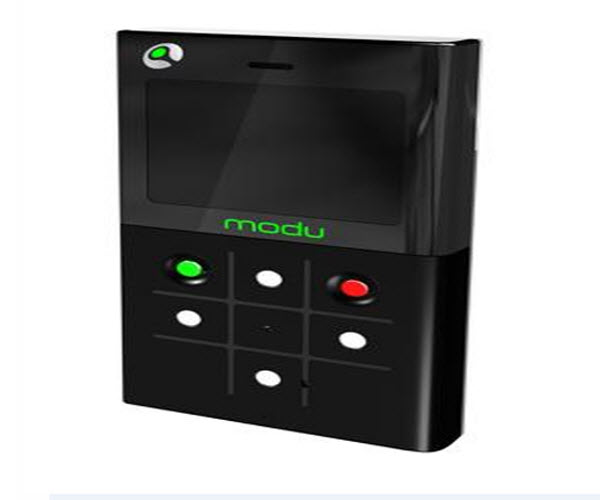 This is the product of 'Modu', an Israeli based mobile phone company and a world record holder for the lightest mobile phones. This tiny phone has also entered in the Guinness Book of World Records as the world's lightest phone. You can send SMS, use MP3 player and take good photos, etc., by means of some external attachments.
Pros
1.3" OLED Touchscreen, small size – 72.1 x 37.6 x 7.8 mm and less weight.
Cons
Display is small and may not be suitable for people having eye power problems and old age group. Non-expandable memory – 2GB and no 3G support.
Features
Lightest and smallest touchscreen device in the world.
2. Haier Elegance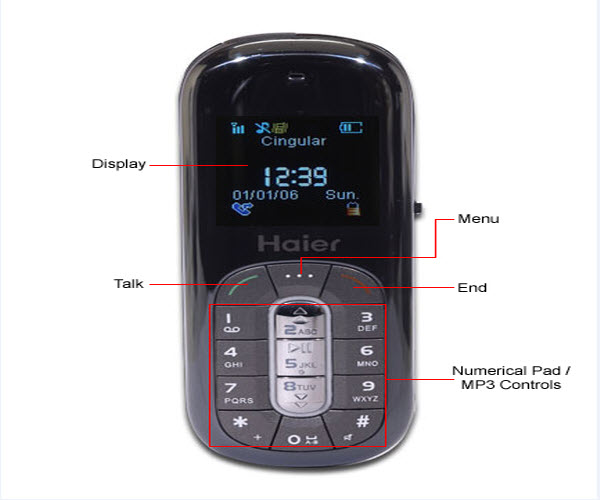 This is the product of 'Haier Group', which was released before Modu mobile and has enjoyed the credit of "world's smallest mobile" until Modu's release.
Pros
It is of merely a lipstick case size – 89 x 32 x 19 mm and weight –
Cons
It's not light weight.
Features
Good for women. It has Bluetooth Stereo transmitter, USB memory drive and T-flash – 1GB, and 730mAh Li-ion battery that gives a talk time of 3 h and MP3 play time of 11 h.
3. LG Migo VX1000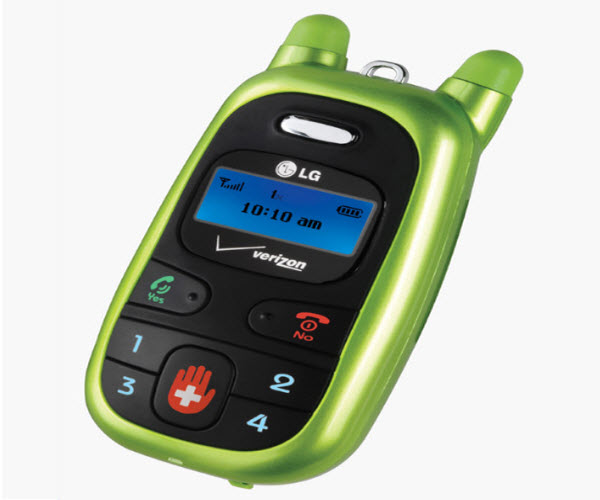 This is a product of LG Electronics and is coming with a size – 82 x 46 x 22 mm and weight – 70 grams.
Pros
Attractive design and color, speakerphone, and easy to use
Cons
Impair call quality, no games, limited parental control, and less scope for customization.
Features
Good for young kids
4. XunChi 138 Phone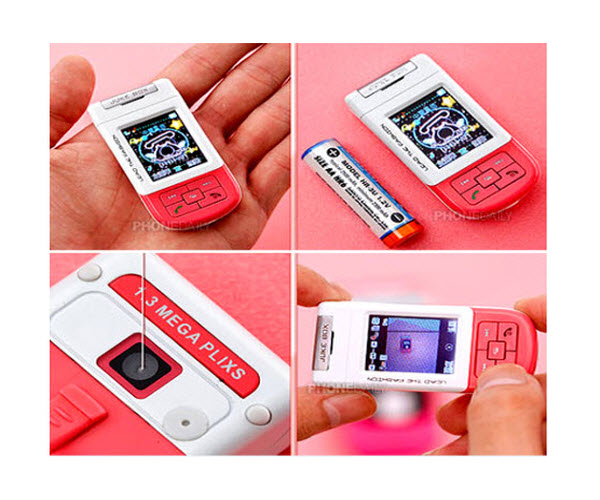 This is a dual band tiny mobile made in China. It is of 67 mm length and 55 grams weight; which is why, it is also in the list of the smallest cellphones.
Pros
Touch screen mobile with handwriting recognition. It can be charged by a normal battery also.
Cons
Handwriting recognition touch screen not convenient for long messages. No Bluetooth and Java.
Features
It has 121 MB internal memory and is a good phone within this price range.
5. NEC N930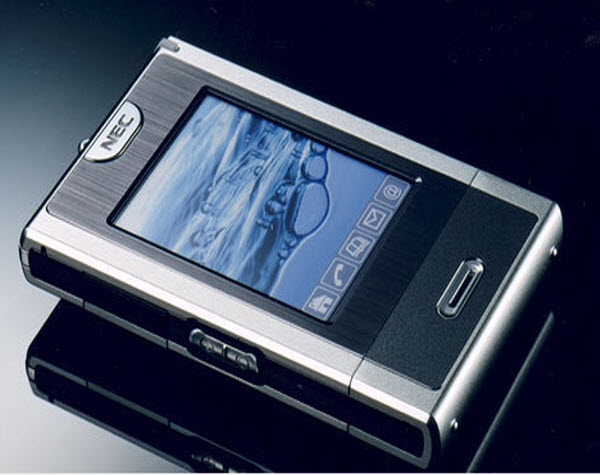 This is a branded product of NEC Corporation, Japan. It is a small phone and it weighs 70 grams.
Pros
Small size – 85.5 x 54 x 11.9 mm with TFT touchscreen with handwriting recognition software.
Cons
No 3G support.
Features
It has GPRS and Bluetooth.
6. UTStarcom Slice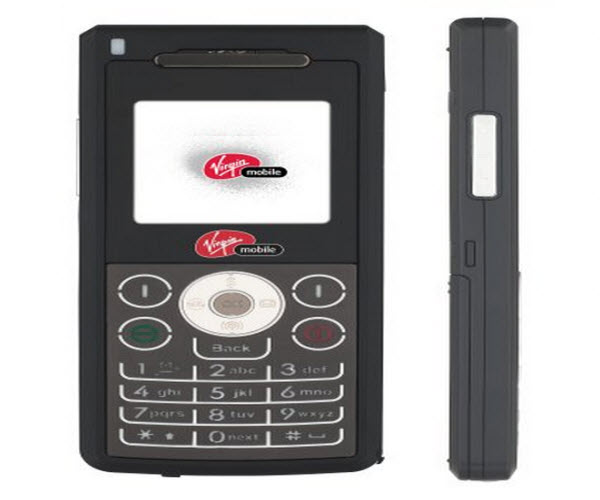 This phone is also famous as 'Virgin Mobile Slice'. Its size is 109 x 46 x 10.2 mm and weight is 65 grams. This is a CDMA phone with very affordable cost.
Pros
It is a loud speakerphone with Java downloadable games. This is very small and skinny candy bar handset featured with a wireless Web browser.
Cons
No camera and Bluetooth.
Features
Sleek in design and best in price.
7. Firefly Mobile smallest cellphones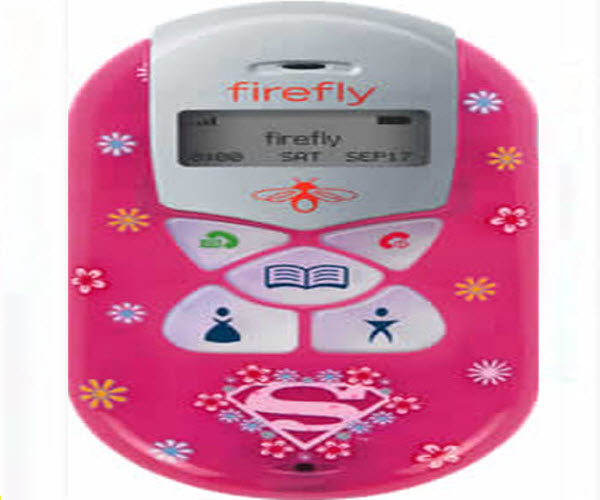 This is a kids' oriented phone famous for its cute design and tiny size.
Pros
It is very small in size and easy to customize. No SMS and hence it's liked by parents.
Cons
Neither Hi-Fi performance nor great features. The emergency call button (911) is too much exposed. No SMS, and hence not liked by children.
Features
Good basic phone for children.
8. Samsung SGH-E888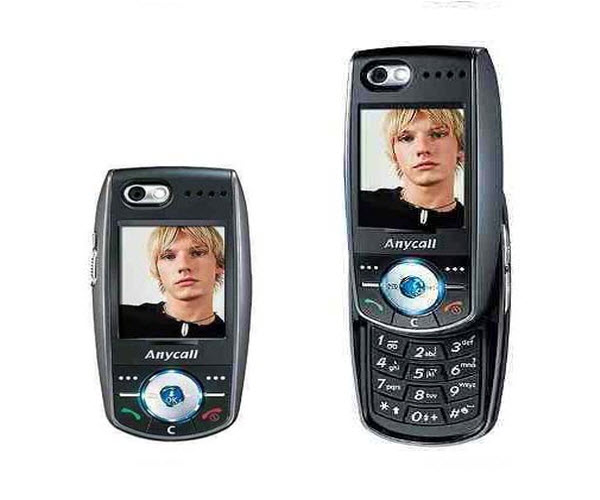 This is a sliding phone with small size – 87 × 43 × 23 mm and weight – 88 grams. It has 1 M.P. camera with LED flash.
Pros
GPRS and Java enabled
Cons
No 3G support, heavier in smallest phone range
Features
Good phone but no 3G support
9. Pantech C300 smallest cellphones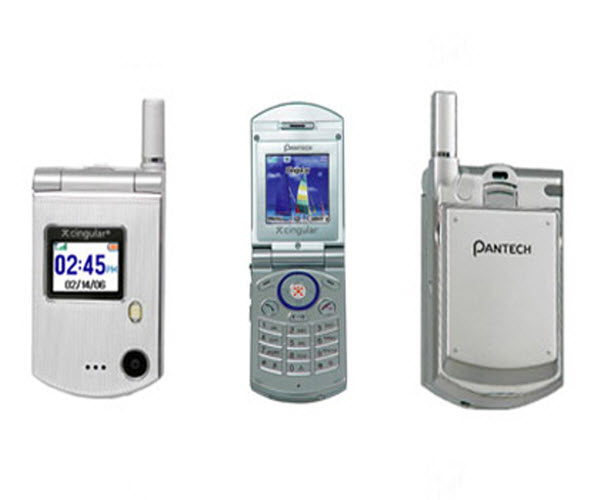 This phone was believed to be the world's first smallest flip phone with size – 86 x 43 x 20 mm and weight 70 grams.
Pros
It has a good range of features and decent performance.
Cons
Speakerphone's quality is not good.
Features
It's a good quality tiny phone.
10. Cellwatch M500 Watch Phone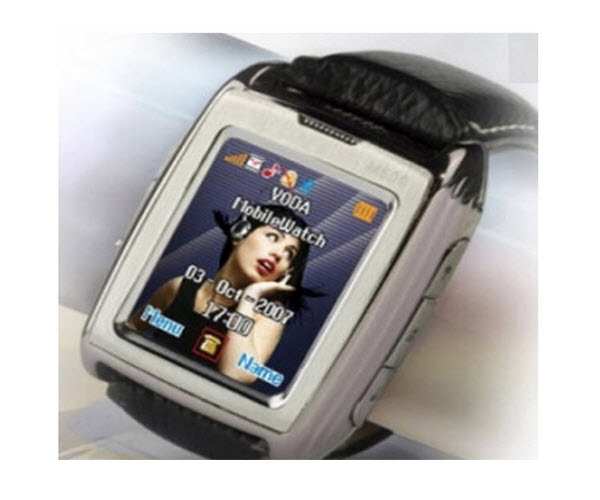 It can be strapped to your wrist like a watch and is designed by SMS Technology, Australia.
Pros
Convenient to wear as a wrist watch, contains stereo Bluetooth and web browser.
Cons
Liked by very few people
Features
Good idea to wear on wrist but not convenient for using all functions.
11. Xun Chi 138 – Is It Really A CellPhone Or Just A Model?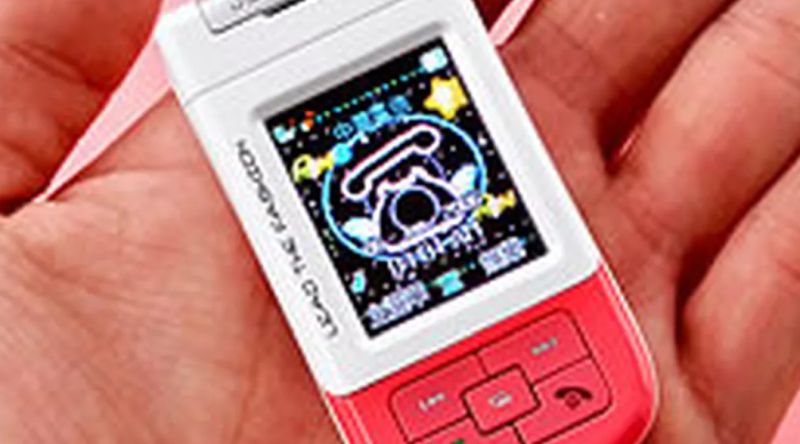 The phrase 'smaller is better' fits aptly for the new Xun Chi 138 cellular phone. At a meager length of 2.64 inches and a weight of less than 2 ounces, the Xun Chi 138 manages to pack a good stuff of features including a 1.3-megapixel camera, 260k color LCD display, music player, USB connectivity and built-in handwriting recognition technology. rankly speaking, I am just overwhelmed by the specs considering the miniature make of the cute little device. Unfortunately, we don't have much info on the Xun Chi 138. If anyone out here knows something about the little phone, do let me know.
Pros
It doesn't have a numeric keypad.
Cons
You need to dial numbers from the screen or use the Auto-dial button.
Features
Music player, USB connectivity and built-in handwriting recognition technology
12. Liscio – the mini mobile phone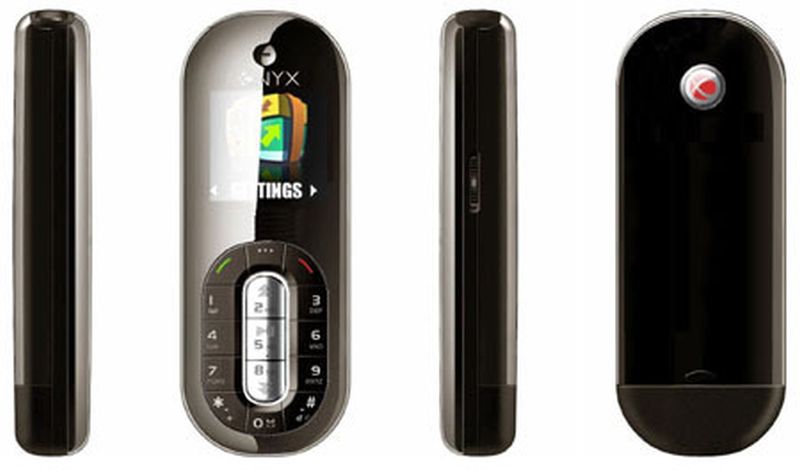 A new miniature 91mm x 35mm x 18mm mobile phone, Liscio, has been introduced by a little known company Onyx. Technologically, the tiny mobile phone is not comparable with any of the leading brands but nonetheless its stylish metallic look gives it a unique appearance. The phone has a tiny 1.1-inch colour OLED display, a mini USB port, Bluetooth, , AMR, MP3 and FM.
Pros
128MB internal storage, Micro SD cards slot
Cons
The camera is missing from it.
Feature
The only outstanding feature of the Liscio is a scroll wheel built into the handset for menu access.
13. Pantech C3b: The world's smallest clamshell handset with camera and Bluetooth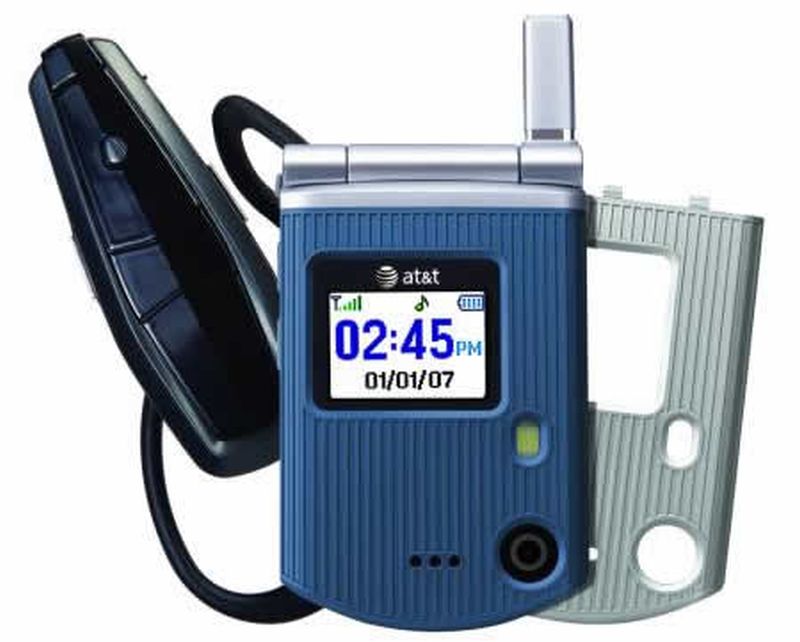 Some people like them tiny, and thats the reason we find almost every gadget just shrinking in size. Pantech C3b is one such tiny mobile phone that even boasts of being the world's smallest clamshell handset
Pros
Integrated camera and Bluetooth connectivity.
Cons
I wonder what happens if you tuck the phone in one of your extra-deep pockects and it suddenly rings?I'm sure we will have to face a couple of missed calls till the time it comes out of the pocket.
Features
It has a miniature dimension of 2.72″ x 1.69″ x 0.76″.