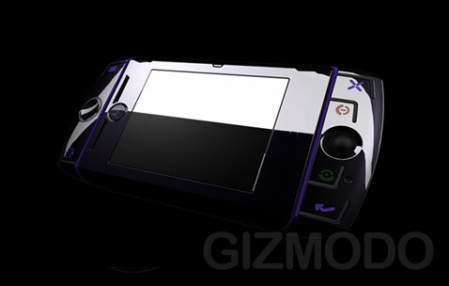 I went bonkers when I took a glimpse of this ethereal beauty for the first time. This is one unbelievably gorgeous gadget. With oodles of oomph and loaded with style and substance, you just can't help staring at it. The name is also as stylish as it looks – The Zante. And sure enough, it comes with a statutory warning. Stay away 'coz it runs on 'Danger' OS. I doubt if anything can ever come between this lovely phone and a prospective lover, oops! buyer.
Well, let us get down to the serious part now. Or should I say, the techno freak's obsession – the features. A 2.4 inch QVGA 65K TFT Display, 1.3MP Imager (That's something not very common), a large 5 row QWERTY Keyboard add to the attraction of the Motorola Q900. You can play MP3, WAV, MIDI, AAC, AAC+, WMA (do we know of any other formats?) files on the 2.5mm speaker of this phone. Other features include Push Email, IM (AIM, Yahoo, MS), Web-browsing with Javascript support, Game Controllers, Bluetooth and EDGE connectivity, and so on and so forth. Phew!
I would be crucified if I do not add some info about the Danger OS. The OS helps you in real-time webpage conversion, OTA synchronization of user data, download catalogs, etc. This is again something you would not find very common. However, this biggie doesn't boast of BIG memory. It incorporates only 128MB of internal flash RAM with a miniSD expansion card slot for up to 2 GB addition.
I come to the best part, now. Load all these features into a phone and you can take it home for $269. Unbelievable, isn't it? Well, this is definitely a master-stroke from Motorola.

Via: gizmodo