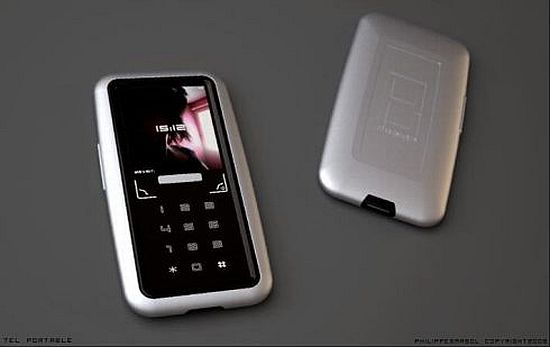 The Portable is a complete touchscreen concept. In black and white shades, it is characterized by a virtual keyboard that is separate from the display. Although uncannily similar to the iPhone in design, it has a smaller screen, and the body of the phone has thicker edges.
What's innovative? It is the virtual keyboard positioned separately from the actual touchscreen display that makes this design unique.

About the designer: Philippe Barsol is a Paris based Industrial Designer. He specializes in Industrial Design and 3-D Modeling.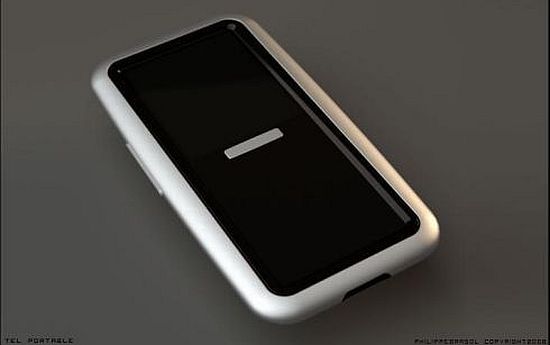 Via: Concept Phones