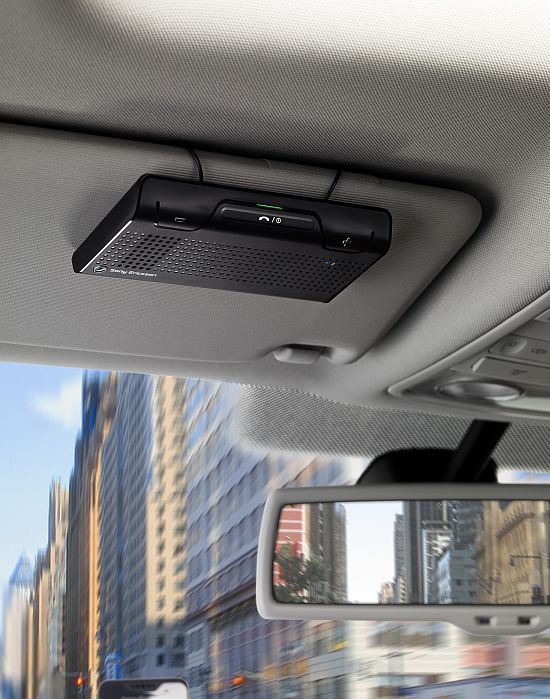 Target consumers: People who constantly need to keep in touch while on the move
Should they buy it? Yes
Why? The Sony Ericsson Bluetooth Car Speakerphone HCB-108 is a sleek wireless devices that could be tucked easily to the visor of your car. The most outstanding feature of HCB-108 is its amazing battery life allowing 25 hours talk time and up to one month of standby time. Even while driving through a noisy street you could enjoy clear conversation as its true duplex audio quality ensures filtering of noise and echo reduction. Therefore you can handle both driving and talking at the same time.
Technical Specifications: Digital Signal Processing, Noise cancellation, Echo reduction, Bluetooth
Pricing & Availability: HCB-108 will be available from early Q4 2008 in selected markets
What others are saying? Ubergizmo writes:
This device is touted to have the longest talk and standby time in the market, where you can talk for up to 25 hours non-stop before it requires a trip to the nearest juice station.
Thomas Ricker of Engadget has this humorous remark in his post
Armed with your wits and this new HCB-108 Bluetooth 2.0 car speakerphone from Sony Ericsson, your mission is to extract Johnny X from the fetid bowels of viral marketeers.
via: engadgetmobile