The most common type of battery that modern appliances use is the lithium-ion battery. These are high-performing and relatively small while also able to retain a large proportion of their capacity after hundreds of recharges. Although lithium-ion batteries are not yet ready to completely replace lead-acid batteries, researchers and manufacturers around the world are exploring ways to make this a practical and commercially viable option.
Different Types of Lithium-ion Batteries
1.    Lithium-Cobalt Oxide Battery
Lithium-cobalt oxide batteries are used in smaller electrical appliances such as cell phones and notebook computers. This form of cell is renowned for their high energy density and low discharge rates, which makes them extremely practical. Unfortunately, cobalt is a scarce and therefore expensive resource while also having a reputation for being unstable, especially when the cells are damaged. Nonetheless, manufactures of mobile devices still view this form of battery as the best option.
2.    Lithium-Titanate Battery
Lithium-titanate batteries are used in EVs such as the Mitsubishi i-MiEV. This form of battery has a low energy density, inherent low voltage, rapid charging capabilities as well as being capable of functioning at extremely low temperatures. The downside is that they also discharge quickly too. Overcoming this is vital before they can become more prominent in other EVs and similar, larger appliances.
3.    Lithium-Iron Phosphate Battery
Lithium-iron phosphate batteries used in power tools or medical equipment. The cells have a long life and are known to be far safer. Fire risk and overheating are unlikely as they have a low energy density, although the negative of this is that they have a far lower volumetric capacity.
4.    Lithium-Nickel Manganese Cobalt Oxide Battery
Lithium-nickel manganese cobalt oxide batteries are used power tools as well as e-bikes and electric trains. They have a low energy density which means that they are less prone to overheating and are regarded as a very safe option. They also have a longer life expectancy when used as per the manufacturer's instructions. However, again, cobalt is an expensive and scarce resource which reduces their attraction for commercial purposes.
5.    Lithium-Manganese Oxide Battery
Lithium-manganese oxide batteries are used in a wide range of appliances ranging from hybrid vehicles to notebook computers and cell phones. This form of lithium-ion battery is highly regarded due to their longer lives and the fact that they are inherently safe. They have a lower cost than many of the other alternatives. The main negative is that they have high discharge rates meaning that they are not practical for entirely electric vehicles.
Other Forms of Lithium-ion Battery
Although the five forms of lithium-ion battery mentioned are the best known and most commercially established, extensive research into other forms of lithium batteries is ongoing. The goal with all lithium-ion batteries is to develop more cost-effective and higher performing cells. Scientists are striving to develop cells designed explicitly for appliances' and users' specific requirements. However, the fact that power density and energy density are inversely related is unlikely to change.
Batteries Not Classed as Lithium-ion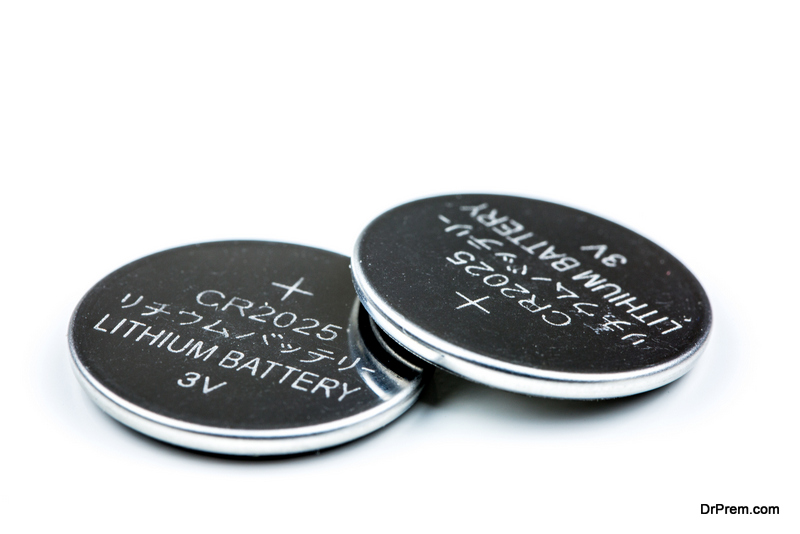 Lithium sulphur, lithium-air and lithium silicone are not regarded as lithium-ion batteries although they do have enormous potential in the future, with lithium silicone batteries having a far higher energy density than those presently available. Companies are exploring the possibility of reconditioning batteries with fears presiding over lithium becoming scarce in the future, pushing up costs and adversely affecting their commercial viability.
Strategies for Reducing Reliance on Cobalt
Cobalt is an expensive and scarce resource that creates a barrier for making EVs commercially viable. Although it is unlikely that cobalt will be replaced entirely in the short-run, nickel is a realistic and affordable alternative. Lithium nickel batteries could be used in EVs as well as in other larger appliances. This would reduce demand for cobalt, which is mined mostly in war-torn Congo.
Major car manufacturers such as BMW AG and Volkswagen AG are exploring the opportunities in this field, having received swathes of negative publicity about their ethical practices in recent years. The challenge will be to reduce the demand for cobalt, which is commonly used in anodes and cathodes and is currently the primary chemical compound that determines the length of time a battery can last between charges.
Cobalt cools down faster than nickel. Thus, a further downside is that as you reduce cobalt and increase nickel, batteries can't cool themselves as fast, increasing the temperature of the cell, which, of course, causes a safety threat. The cost of low-cobalt batteries is also higher as they can only be developed in uniquely dry environments. If these threats are overcome, it is realistic for cells to be low cobalt or even cobalt-free in the next decade.
Article Submitted By Community Writer