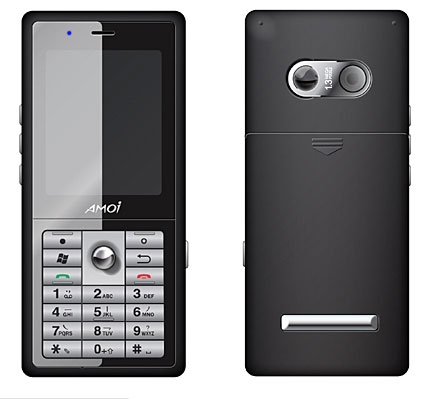 A smart-phone and a two year subscription for 9 Euros – Unbelievable isn't it? Orange has pulled a surprise out of nowhere. With its 'budget' (that's what Orange prefers to call it) SPV C200 smart-phone, Orange has managed to do the unthinkable. And we are not talking about low-range phones with basic calling features, here! We are talking about a smart-phone (really smart!!) loaded with features.
When it comes to performance, this sleek phone is no nonentity. However, it doesn't make an attempt to woo more buyers by going over the top with its features. Its features are somewhere between mid-range and top-end phones. It runs on Windows Mobile 5 OS and offers EDGE connectivity (not expensive 3G). The Amoi phone sports a 1.3MP camera and an mp3 player, too. Six hours of calling time more-or-less sums up the 'almost there' features of this interesting gadget. However, the only aspect that is a limitation (not a serious one, though!) is its tri-band GSM, which means the phone would be restricted to European networks.
Let us now come to the most interesting part. Orange is offering this phone for 9 Euros or $12 (not a penny more) with a two yr plan. For a shorter term, however, you need to shell out more. For me, this is one of the rare instances where the value for money has quadrupled. Great going, Orange!!
Via: electronista