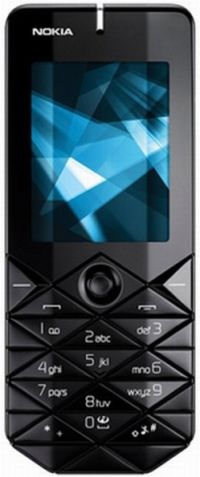 At an industry event in China, Nokia has unveiled its new stylish phone 7500 Prism. I think the company should embed some diamonds in its diamond-shaped keypad and in its diamond ribbed backside to make this device look more attractive as compared to other cellphones those who tout aloud of their shape and design.
Prism 7500 quad band phone that comes with ultramodern Egyptian kind of looks measures 109mm x 44 mm x 14.4 mm, weighs 82 grams and is only 14 mm thick. Besides its built-in 2 megapixel camera planted at the back, it features an OLED display screen that measures 240 x 320, built-in FM tuner, microSD memory card slot and 30 MB of internal memory that is quite less but is satisfactory to play your MP3 files. The phone is also compatible with the Bluetooth 2.0 and USB 2.0.
The phone will hit the market with two-color choice of black and silver and to get it you have to shell somewhere around $285 but no info about availability.
Via: slipperybrick