When owning a business, managing finances is one of the key strategies for becoming successful. Keeping financial records of everything within your business allows for planning, budgeting, and makes Tax Day a whole lot easier. Cloud programs are becoming increasingly popular due to the fact that they can be accessed from anywhere at any time whilst still being completely secure. There are many factors to consider when finding a cloud software program for accounting, so here we have compiled a few of the best programs for you to choose from.
1. Intuit QuickBooks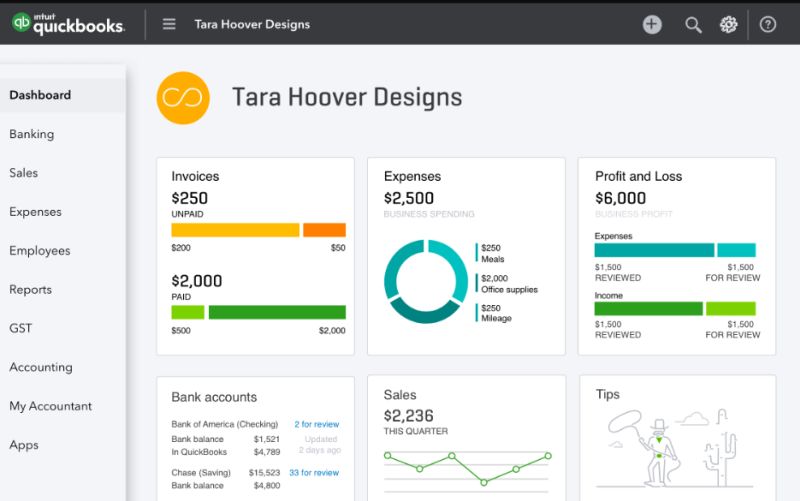 This piece of cloud software has been around for a very long time and yet still remains one of the most popular choices. This is due to its inexpensive price per month and the fact that business owners can even have a free trial before purchase. Whether you go for the QuickBooks Essentials plan or the Plus plan, both have many features and there are many extras available if required. If you have a large number of employees, for just an extra $2 a month you can manage pensions and payroll, all on one simple and easy to use platform.
Best of all, QuickBooks is also available as a mobile app for both Android and iOS, so you can manage your accounts on the go wherever you are. If you're a small business owner, this accounting software is simple. Of course, to use accounting software you need some knowledge of accounting as a business owner. If you need to brush up on your accounting skills, why not take an online program to aid you in keeping your accounts in order.
2. FreshBooks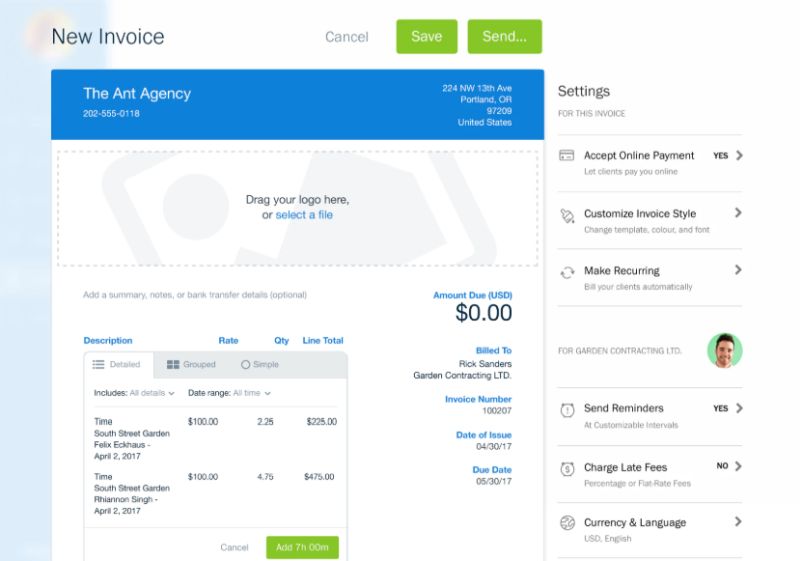 For those who own a small business, FreshBooks is an ideal piece of accounting software. The interface is very user-friendly, meaning even those who are not the most technologically advanced will be able to browse the program with ease after a few attempts. There are many features on there and the software also integrates with many other popular services including WordPress and PayPal. FreshBooks even allows users to take credit card payments, which is a great extra to offer for many small businesses looking to get a bigger income from customers.
Bills can be paid in any currency and FreshBooks even gives you the option of setting up a recurring invoice to customers. The $15 a month Lite plan gives access to invoices, expenses, estimates, and time tracking, all whilst importing expenses from your business bank accounts, but only for up to five clients. For those with less than 50 clients, the $25 a month Plus plan is ideal, also providing the option or recurring invoices and polite payment reminders.
3. Sage Business Cloud Accounting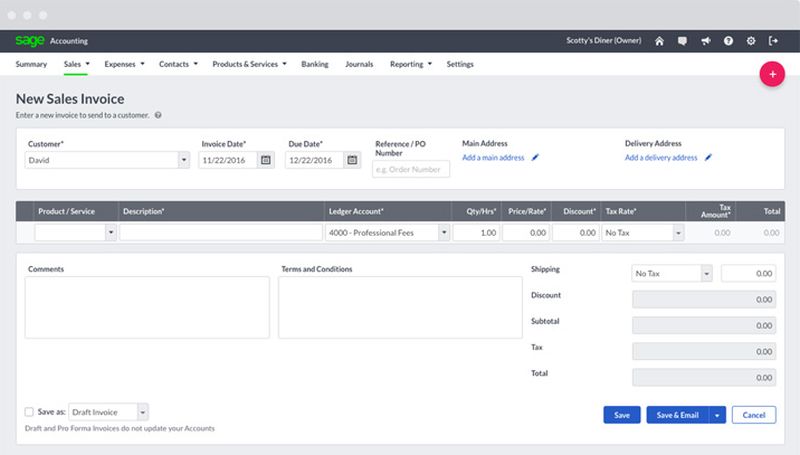 Again, Sage Business Cloud Accounting has been around for a long time and is still one of the most popular programs on the market. This is due to many contributing factors, including its great customer support team. For business owners who have never used an accounting service before, a customer support team that is always on hand to help can provide invaluable support. The program is very neatly presented and is also easy to use for any user.
The most expensive plan per month sits at just $25 and this gives you access to multiple features including cash flow forecasting, project tracking, currency support, invoices and VAT submission online. Sage also has a wide range of video tutorials readily available on their website in case you run into trouble whilst using the program. For small businesses, Sage offers a $10 a month package deal that should have everything you need for your small business accounting.
4. Financial Force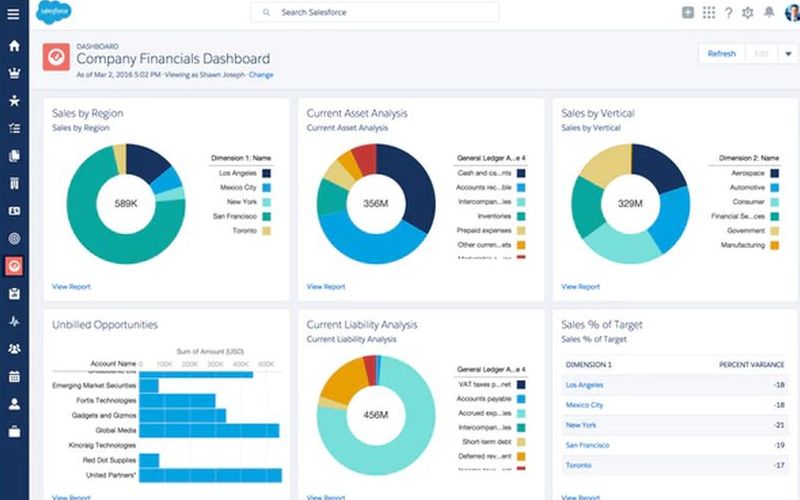 Financial Force is a lesser-known cloud service, but nonetheless a great one for accounting. This program is meant to be used alongside Salesforce and provides a finance and accounting solution for businesses already using this software. This allows you to track customer accounts over many workbooks, record assets, collections, payables and much more. Unfortunately, Financial Force is not a simple platform and, therefore, is best used by those with accounting and technological experience. If you are already using Salesforce software, this program allows you to open up the world of ERP (Enterprise Resource Planning) and can be a very useful tool when used correctly.
Cloud software is great as it can be used anytime, anywhere, and is automatically backed up, so you don't have to worry about losing any of your data. These programs are all great for accountants; if you are unsure which one to use, request a free trial today.
Article Submitted By Community Writer